First Northern Bank Appoints Us as their Search Engine Marketing Consulting Agency.
Beasley Direct and Online Marketing, Inc., a full service direct and online marketing agency, has been appointed as the search engine marketing consulting agency for First Northern Bank, an independent community bank serving Solano, Yolo, Sacramento, Placer and Contra Costa counties in Northern California. The initial work will focus on setting up a pay-per-click campaign (PPC) to generate new mortgage and small business loan applications, and creating new landing pages. Follow on work will include creating re-targeting and display ad campaigns.
Beasley Direct and Online Marketing, Inc., is known for bringing the latest marketing strategies to online and direct marketing. Beasley provides services in inbound and outbound marketing including: content creation, email marketing, search engine optimization (SEO), print advertising, social media advertising, pay-per-click (PPC) advertising, website design, media planning/public relations, direct mail marketing, lead generation and nurture campaigns, and database management. Beasley Direct and Online Marketing, Inc., helps clients in both B2B and B2C marketing and is privately held and headquartered in the Silicon Valley suburb of Morgan Hill, California. For more information, go to www.BeasleyDirect.com.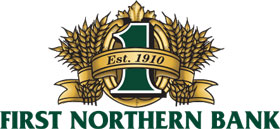 First Northern Bank is an independent community bank that specializes in relationship banking. The Bank, headquartered in Solano County since 1910, serves Solano, Yolo, Sacramento, Placer, and Contra Costa County, as well as the west slope of El Dorado County. Experts are available in small-business, commercial, real estate and agribusiness lending, as well as mortgage loans. The Bank is an SBA Preferred Lender. Non-FDIC insured Investment and Brokerage Services are available at every branch location, including Dixon, Davis, West Sacramento, Fairfield, Vacaville, Winters, Woodland, Sacramento, Roseville and Auburn. The Bank has a full-service Trust Department in Sacramento and a commercial lending office in Walnut Creek. Real estate mortgage and small-business loan officers are available by appointment in any of the Bank's 10 branches. First Northern is rated as a Veribanc "Blue Ribbon" Bank for the earnings period ended March 31, 2017 (www.veribanc.com). The Bank can be found on the Web at www.thatsmybank.com, on Facebook and on LinkedIn.
Press contacts:
Laurie Beasley, President, Beasley Direct and Online Marketing, Inc.
[email protected]
Diana LaPoint
Vice President/Marketing Manager
First Northern Bank
2270 Douglas Blvd., Suite #100 | Roseville, CA 95661 | (916) 787-8507