Marketing Awards
Yes, Beasley Direct and Online Marketing gets awards, and we're proud of the recognition. But the most important and valued awards to us are those that take into account results—hard business numbers, visibility to our audience, and strategic and creative leadership in the relevant markets. Here is a cross-section. We're particularly happy to have shared a number of these recognitions with our valued clients who were co-recipients.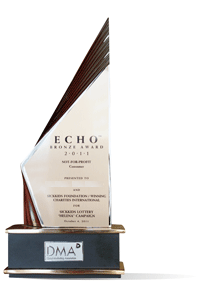 4 Echo Awards for our clients, Anritsu Company and Adaptec: As the premier direct and digital marketing awards competition, the International ECHO™ Awards honor the world's best marketing campaigns—campaigns that have raised the bar in terms of strategy, creativity and results. All entries are strictly evaluated on three equally important criteria: strategy, creative and results. Outstanding creative is necessary to win a coveted ECHO and is one of three required qualities. Beasley has won two Bronze Echos and one Echo Leader for Anritsu Company and has also been recognized as an Echo Finalist for Adaptec.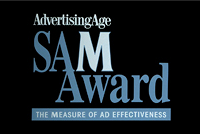 Advertising Age SAM Award for our client, Rovi: The SAM Award was granted to Beasley Direct Marketing, Inc. and Rovi Corporation by Advertising Age for scoring among the top 10 ads in its Q3 measurement study (the letters "SAM" mean "Subscriber Ad Measurement"). Of the 36 ads that were tested (pulled from the September 10, 2012 issue), the Rovi Ad Network ad tied for third place with a total recall score of 71% (based on a survey of 300 readers).

Listed in the Silicon Valley Business Journal Largest Advertising, Marketing and PR Agencies Top 25 Agencies in 2022, 2021, 2019, 2018, 2017, 2016 and 2015: Beasley Direct and Online Marketing, Inc., is ranked as one of the top 25 agencies in the Silicon Valley by the premier business magazine, the Silicon Valley Business Journal.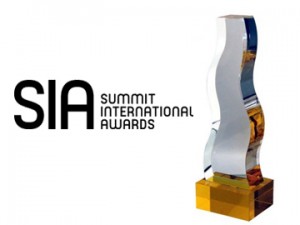 Summit Award for our client, Adaptec: The Summit Award spotlights works created by small and mid-size marketing firms around the globe. This advertising creative award is widely recognized for its prestige worldwide, and is a coveted honor to its award recipients. It serves as the industry benchmark of excellence. Each year more than 25 countries participate to see whose creative will rise to the top.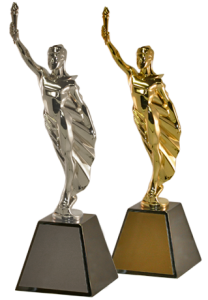 MarCom Creative Award for our client, Anritsu Company: The MarCom Awards is a creative competition for any individual or company involved in the concept, writing and design of print, visual, audio and web materials and programs. The MarCom competition has grown to perhaps the largest of its kind in the world with about 6,000 entries per year. A look at the winners shows a range in size from individuals to media conglomerates and Fortune 50 companies. The competition is so well thought of in the industry that national public relations organizations, local ad clubs, and local business communicator chapters are entrants.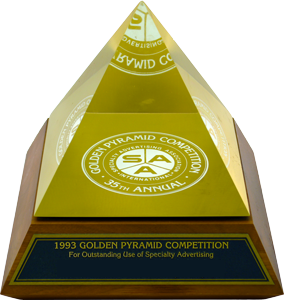 Golden Pyramid Award for our client, PeopleSoft: The PPAI (Promotional Products Association of America) Pyramid Award recognizes the outstanding, creative use of promotional products by distributor members in a variety of client programs and campaigns.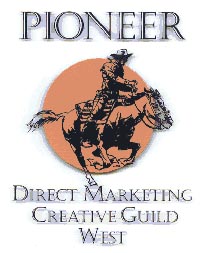 Pioneer Award for our client, Adaptec: The Pioneer Awards were the most prestigious West Coast direct marketing awards competition for over 15 years, sponsored by the Direct Marketing Creative Guild West. Pioneer Awards honored the most creative and innovative direct marketing solutions. Awards were based on a comprehensive review of applicants by a panel of West Coast marketing and advertising professionals.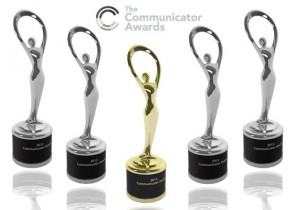 Communicator Award for our client, Anritsu Company: The Communicator Awards is the leading international awards program recognizing big ideas in marketing and communications. The Communicator Awards honors work that transcends innovation and craft – work that made a lasting impact, providing an equal chance of winning to all entrants regardless of company or agency size and project budget.
Recognitions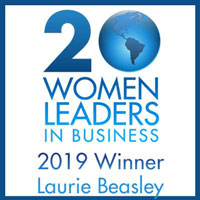 Sales Lead Management Association: Laurie Beasley Named as 2019's "Top 20 Women Leaders in Business, 20 Women to Watch": We are proud to announce that Laurie Beasley, President of Beasley Direct and Online Marketing, Inc., has been named one of 2019's top 20 Women Leaders in Business, 20 Women to Watch, by the Sales Lead Management Association. This is the ninth year of this judged event which recognizes extraordinary contributions to winners' communities and companies (SLMA). Laurie has previously been counted among the 40 Most Inspiring Leaders in Sales Lead Management by the SLMA in 2013, 2014 and 2017.

Sales Lead Management Association: Laurie Beasley Voted "50 Most Influential People in Sales Lead Management" 2013, 2014 and 2018: The Sales Lead Management Association (SLMA) sponsors this competition every year. Nominees came from many diverse disciplines including customer relationship management (CRM) and marketing automation software, database management, lead generation software, consulting, fulfillment, telemarketing, conference management, and publishing. The founder of SLMA, Jim Obermayer, says of this award, "Each person was peer-nominated and received votes as one of the most influential people in the field of sales lead management. We think of them as creators of wealth, because when leads are managed properly, these individuals use their skill-set to help their company increase lead closure by as much as 200-300%.*
Online Marketing Institute: Laurie Beasley Voted one of "Top 40 Digital Strategists in Marketing" 2013 and 2014: The Online Marketing Institute honors the top 40 digital strategists in marketing every year, selected as the leaders that have led the interactive marketing industry through innovation and education during the past year. This 'Top 40′ list is comprised of OMI educators, authors, digital strategists and speakers, known for driving game-changing results for their clients and organizations.

Business Marketing Association: Laurie Beasley Awarded Certificate of Appreciation for Outstanding Management of Norcal BMA's eMarketing Roundtable 2004-2014: BMA is the world's premier community devoted exclusively to advancing the B2B marketing profession. Ms. Beasley managed the Norcal BMA emarketing roundtable for 10 years, bringing thought leadership and best practices to B2B marketers in the San Francisco Bay Area.
Leading Direct and Online Marketing Agency. Call Us Now!
Beasley Direct and Online Marketing, Inc.
Direct and Online Marketing Services
408-782-0046