Online and Print Advertising Agency
Online and print advertising have to work harder because the prospect isn't necessarily looking for what you have to sell. To draw their attention you need great, interruptive creative and an airtight media plan, as developed by an experienced print advertising agency.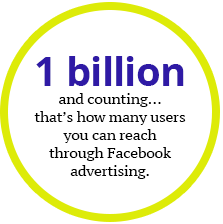 Get a Free Reverse Sales Funnel Analysis! — Learn more.
Beasley's creative is effective because it's on message and highly engaging. As an example, we created a print ad to support a multichannel campaign for a media client and inserted it in the busy environment of Advertising Age magazine. It was honored for second highest recognition and recall for all ads in that issue—and the only ad that beat it was on the back cover.
Of course, you need more than recognition—you need results. Every Beasley ad is a direct response ad. It includes a call to action and a powerful reason to take that action. As a result you simultaneously draw new customers, support existing campaigns and build your brand.
As for media strategy, our extensive advertising agency experience and familiarity with online and offline resources allows us to recommend the best balance of reach, frequency and pricing. Talk to Beasley about online and print advertising, and we'll show you how it can fit into your marketing mix. Beasley is your print and online advertising agency, contact us today!