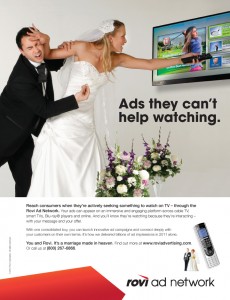 By Carlos Perez, Associate Creative Director, Beasley Direct Marketing
Print Advertising in a Digital Age
In today's digital world, what use do we have for print advertising? You might be surprised, once you start looking into it. A number of studies show that people behave differently when reading print media than they do when reading digital media.
One such study, published in 2008 in the Journal of Research in Reading, reveals that reading online may not be as effective or rewarding as the printed word. Physical manipulation (such as scrolling) distracts our focus from what we are reading, and the lack of physical dimension also seems to interfere. Multimedia features, such as links, videos, and animations, tend to distract and also leave little room for imagination to come into play. The result is that people do not fully absorb digital media in the way that they absorb print media information.[i]
The Reader is the Decision-Maker
Print advertising is absorbed in a linear and user-controlled manner. The reader decides how long to stay on each page, and when to move away. It's actually easy to observe the difference if you spend time in an airport terminal. Watch the people reading magazines and those reading on their laptops or tablets. You will notice that people reading magazines spend more time on each page (compared to how long people spend on each screen), and that they tend to be more relaxed and leisurely about what they are doing. People using digital devices tend to tap, mouse, scroll, and swipe as they skip from screen to screen fairly rapidly. (This is true across all generations, by the way—not just for "digital natives.")
"Share of Eye"
Digital ads don't have the "share of eye" that print ads have. And while there are an over-abundance of aggravating pop-ups and interstitial pages that beg the reader to search for the "X", Skip or Close button, there is no such thing as a full-screen digital ad. When a reader turns to an impactful full-page ad, it tends to catch and hold attention, giving you room to engage and communicate more deeply. Digital ads are sold in banner ads and skyscrapers that just don't have the same effect as the print full-page ad. According to the Center for Media Research, McPheters & Company used 30-second TV ads, full-page four-color magazine ads, and Internet banner ads in standard sizes, and employed eye-tracking software to determine if (and how) Internet ads were actually seen by respondents.[ii] Study results, in combination with information on probability of exposure, found that:
A full-page, four-color magazine ad had 83% of the value of a 30-second television commercial.
A typical Internet banner ad had 16% of the value of a 30-second television commercial.
Proving the Point: Rovi's "Bridezilla" Ad
Rovi Corporation is a global leader in digital entertainment technology solutions, powering the creation, distribution, discovery, and enjoyment of entertainment at home or on the go. The company offers an extensive platform of products and services for consumer electronics manufacturers, service providers, studios, retailers and portals, advertisers, mobile carriers, and STB manufacturers.
Rovi needed to reach an audience of marketing and advertising industry media buyers with information about a new way to advertise that overcomes the issues raised by digital television technology—ad skipping. Increasing numbers of DVR users just fast-forward over the traditional ad spots in between episodes and shows, rendering these ads far less effective. Rovi developed a solution: in-guide interactive advertising. When viewers use the program guide, interactive ads appear across cable TV, smart TVs, Blu-Ray players and online. The in-guide ads can't be skipped and they allow for trackable, direct and deep user interaction.
Because this was a new solution, Rovi knew the target audience would not be familiar with this more effective means of reaching audiences, so they decided to run print advertising in ad industry publications. Rovi turned to its agency of record, Beasley Direct Marketing, to develop this ad. In addition to developing print ads, we worked on Rovi's new product launches, providing strategy, direct email campaigns, digital media ads, social media and more.
Creating "Bridezilla"
We did the concept development, copy writing, design and photo supervision for the ad you see here, fondly nicknaming it "Bridezilla." The ad's success hinges on first attracting the eye with a humorous and relevant visual: a bride is pushing her groom out of the way to see an ad? What's going on here?
The visual is relevant to both the product and the audience. It promises to help media buyers right from the start with the headline "Ads they can't help watching." This raises the curiosity quotient: Why can't they help watching ads? As a media buyer, that's my biggest headache.
The copy is tight, short, and filled with benefits.[iii] It explains the product and how it works, enabling readers to quickly capture the concept. In a landscape filled with ads that feature business imagery, abstract concepts about the future, money or vision, this ad stands out and demands attention. And last, but certainly not least, the copy concludes with the call to action.
The Results: an Award Winning Ad
The "Bridezilla" ad won the SAM Award from Advertising Age, scoring among the top 10 ads in its 2012 Q3 measurement study (the letters "SAM" mean "Subscriber Ad Measurement"). Of the 36 ads that were tested (pulled from the September 10, 2012 issue), the Rovi Ad Network ad tied with Grey Advertising for third place with a total recall score of 71% (based on a survey of 300 readers). Only ESPN and Disney scored higher, and their ads were on the premium inside and outside back covers, respectively.
What Makes a Good Print Ad?
There are dangers to setting hard and fast rules about what makes a good print ad, and the last thing we want to do is stifle creativity. However, effective print ads share some critical elements:
The ad connects with the reader right from the headline, and knows its audience inside and out.
It's memorable.
It provides quick, clear information.
It doesn't confuse the viewer or its purpose (being clever for the sake of being clever is the usual pitfall here).
There is a clear call to action.
The ad leverages the media in which it appears. Research the media and work to avoid the clichés used by others in that media. In short, strive for the unexpected.
To find out how we can help you accomplish your goals with print advertising, visit us at beasleydirect.com
# # # #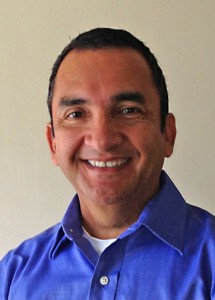 Carlos Perez is Associate Creative Director of Beasley Direct Marketing. Carlos has 28 years of experience as an advertising art and creative director, with more than a decade concentrating on direct marketing and branding. He enjoys working on both general and direct creative projects, and frequently acts as a consultant on the marketing strategy development team. His clients have ranged from automotive and financial to hi-tech, including American Isuzu Motors, Bank of America, CitiFinancial, Diners Club, eHealthInsurance.com, Intuit, Microsoft, Network Associates, Pacific Bell, Southern California Edison, 3Com, United Airlines, and CBS Television. Carlos has worked for major general and direct response advertising agencies including Grey Advertising, Brierley & Partners, Bates Worldwide Advertising and J. Walter Thompson Recruitment Advertising.
Summary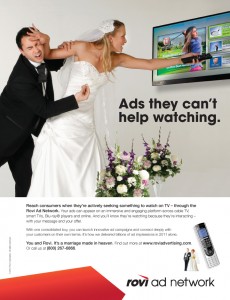 Article Name
Why Print Advertising Still Works (in a Digital Age)
Description
In today's digital world, what use do we have for print advertising? You might be surprised, once you start looking into it. A number of studies show that people behave differently when reading print media than they do when reading digital media.
Author
Beasley Direct and Online Marketing, Inc.