Content Marketing Services
All marketing involves content—but not all content is effective marketing. You must provide objective information that is useful to your audience and relevant to the issues they are facing. Do this conscientiously and you will generate confidence and trust that leads to lasting relationships. As a nice bonus, you'll also get lots of attention from Google, which increasingly focuses on content in its search algorithm.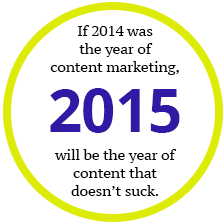 As marketing platforms have evolved, so have the opportunities to attract business through content marketing. According to MarketingSherpa, a multimedia messaging strategy is the single most important strategy in getting your audience to engage. Start with a white paper and then repurpose its findings as short articles, social media posts, possibly a podcast or webinar. Or start with a blog, build a library of related posts, then publish a collection and share it with snippets that point back to your website. You have valuable information about your area of expertise, and you have an audience hungry to receive it.
Beasley, a content marketing agency, has been doing content marketing since long before there was a thing called content marketing. With so many technical companies spouting jargon and raw stats in their advertising, we advised our clients to address their customers as people. We provided tech guides and web resources that were so useful, a prospect would happily engage to access them by entering into a sales conversation. We're an experienced, professional content marketing agency. Let us show you how to turn your stored knowledge and experience into content marketing.

SPECIAL OFFER:
Get a Free Reverse Sales Funnel Analysis!