Public Relations Marketing and Influencer Marketing
Successful public relations and influencer marketing establishes your visibility, authority and credibility among the stakeholders and industry influencers who are important to you. Let Beasley's experts help. We can promote your voice through content creation, forge relationships with key journalists, and guide company leaders in presenting a consistent and compelling story. We study the current issues that are important to your stakeholders and then make sure you "own" the conversation around those issues—through defining statements and powerful content delivered through the right channels.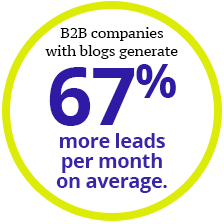 We also ensure your clear and effective message is penetrating a crowded and noisy market space and your image is a positive one. We monitor, track and measure media coverage, reporting weekly and monthly on opportunities and reach. And we take full advantage of the synergy offered among online public relations, industry influencers, your website, and your paid marketing and search effectiveness.
Public relations and influencer marketing are a consistent, ongoing relationship-based communication process that builds mutually beneficial relationships between organizations and the public. For this reason, we recommend an ongoing consulting relationship, although our services are also available on a per-project basis when appropriate.

SPECIAL OFFER:
Get a Free Reverse Sales Funnel Analysis!
Beasley Direct can be counted on for helping deliver strong business results. In-depth, expert knowledge is coupled with a can-do attitude. We think of Beasley Direct as an extension of our marketing team.