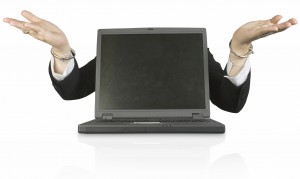 By John Thyfault,Vice President of Search & Social Strategy, Beasley Direct Marketing and Instructor, Online Marketing Institute and UC Santa Cruz Extension in Silicon Valley
This is the first posting in a series about what it takes to make a website so easy to use that your audience will return again and again because the experience is simple, painless and quick.
This first posting explores what web usability means, and why it matters.
* * * *
There are a number of definitions of website usability. Dr. Peter J. Meyers, president of userreflect.com, defines it as, "… the science of making technology work for people." What a concept—technology in service of human beings instead of the other way around! That's exactly what a website should do: enable your visitors to access the information, service, or product they want as quickly and easily as possible. As simple as that sounds, it takes some serious thought and planning.
Before you go through the process of evaluating your current website (or planning a new one), it's important to understand why usability is so important. In a nutshell, it impacts your bottom line. The fallout from poor website design is enormous:
85% abandon a site due to poor design
83% leave because it takes too many clicks to get what they want
62% gave up looking for an item while shopping online
40% never return to a site because the content was hard to use
50% of sales are lost because visitors can't find content[i]
Remember—it's the unhappy customers who complain the most frequently about their experiences. According to the White House Office of Consumer Affairs, a dissatisfied customer will tell between 9-15 people about their experience, while around 13% of dissatisfied customers tell more than 20 people. Multiply that 20 people by the number of followers the complainers have on Facebook and Twitter—and you can see the problem.
It's well worthwhile to plan for usability before designing a website. The cost of fixing a poorly designed website is greater than just the time and money involved in the fix. As you can see from the statistics above, by the time you get around to fixing a site, you have already lost potential business.
There's another aspect of web usability that may not have occurred to you when thinking about website design. In 2006, the National Federation of the Blind sued Target over its website. The NFB contended that Target's website was a "place of public accommodation," and therefore came under the Americans with Disabilities Act of 1990. As such, the suit claimed, the website had to be made usable by the visually impaired. Target settled out of court in 2008, setting up a $6 million fund for claims. Target also reworked the site to accommodate visitors using screen reading software and other aids. This is a serious consideration for an eCommerce site, but needs to be considered by other kinds of sites as well.
Next time: "What Makes a Website Usable?"
---
[i] "Usability Testing: Options To Fit Any Budget," Kathy McShea, Emerald Strategies, 2008
* * * *
This post was authored by John Thyfault, Vice President of Search & Social Strategy, of Beasley Direct Marketing. Contact John at [email protected].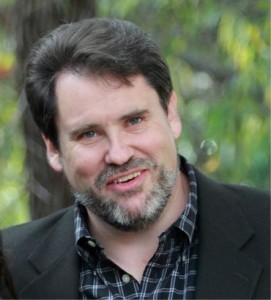 John has more than 18 years of marketing, sales and product development experience, and he brings a proven track record of successful campaign, program and product development expertise. His knowledge of search engine optimization and marketing, combined with an in-depth understanding of customer identification, market analysis and segmentation, allows him to deliver high returns on our client's marketing investment for both business-to-consumer and business-to-business markets.
Prior to working with Beasley Direct, John was Senior Client Services Project Director at ThirdAge.com, a first wave baby boomer lifestyle and community website. At ThirdAge he successfully led major client sponsorships for Fortune 100 companies in healthcare (Tylenol), financial services (American Century), technology (Intel & IBM) and consumer products areas (Revlon & Viactive). He was responsible for strategic and tactical goal setting, project management, new product creation and web site production. John previously worked in Channel Marketing and National Account Sales for IDG Books Worldwide, the publishers of the immensely popular "…For Dummies" book series. Additionally, he managed the wholesale distributor sales channel for Tor/Forge Books, an imprint of St. Martin's Press.

John is active in local marketing associations, including the Direct Marketing Association, the Business Marketing Association and is currently serving on the board of directors for the Silicon Valley American Marketing Association.
John has taught search engine marketing fundamentals extensively. He has led workshops for the Silicon Valley American Marketing Association, Northern California Direct Marketing Association and the Business Marketing Association. He also teaches Search Engine Marketing at UCSC Extension in Silicon Valley.