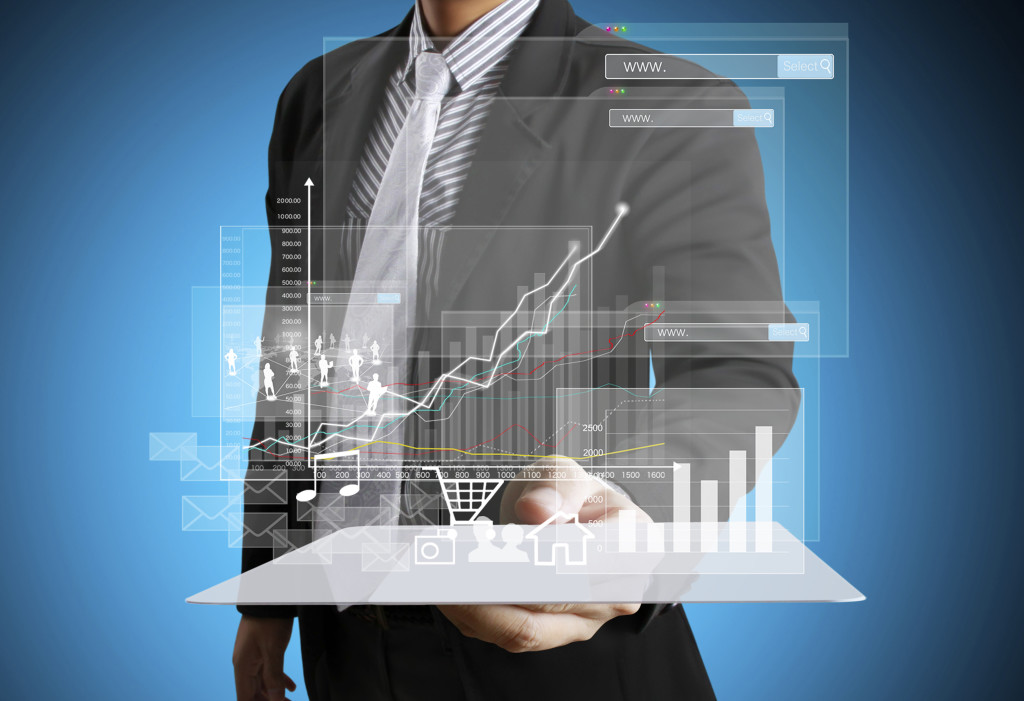 By John Thyfault, Vice President of Search & Social Strategy, Beasley Direct Marketing
It can be a disappointing experience to set up a PPC (pay-per-click) account on Google AdWords or Bing! and see initial success—but then when you try to grow the program You see no improvement (or even a reduction) in the results. Sometimes there seems to be an invisible barrier that allows you to achieve early, easier successes. But, it won't let you through to the big returns.
When this happens, you need to perform a PPC Optimization Audit on your PPC account. This is to analyze the setup and tune it for maximum performance. But don't rush to a PPC audit too soon. You need to have your account up and running for at least three months. Six months is even better—or there won't be enough data to be meaningful.
That being said, it is important to perform a PPC Optimization Audit before you get desperate. You don't want to wait until things aren't working to look at how to improve overall account performance to grow your business.
The person who set up the account should not be the person who audits the account. Fresh eyes are needed to catch some of the things you might be missing, question assumptions, and revisit decisions.
Day-to-Day Key Performance Indicators (KPIs)
First, revisit the larger issues. Such as, where are your ads are serving, how they are set up, and your goals for the account (and have these goals been achieved?). This will allow you to judge whether or not the account is performing according to expectations. Additionally, it will indicate where the account needs to be tweaked if expectations have not been met.
The big three KPIs are click-through rate, cost per click and cost per lead or sale. All three are important, with cost per sale being the top concern. This is a good place to start, and where a lot of people put their focus.
Click-Through Rate:
Do an in-depth analysis to improve your overall click-through rate on the account. First, start to look at click-through on a keyword-by-keyword level. Often you may have keywords that are high volume but low click-through, dragging down the entire campaign. Identifying these high volume/low performance keywords and segregating them into separate ad groups and campaigns will allow you to focus on the top-performing click-through keywords to maximize potential. Because high volume/low performing keywords generate so many impressions, they can steal funds from more productive, lower volume keywords. There are times to outright kill these high volume keywords, and times to sequester them in different AdGroups where you can control how much you spend on them.
The higher the click-through rate you are able to achieve by doing this, particularly on the most valuable keywords, the higher your Quality Score will be, driving down cost per click and improving your average position.
While driven primarily by click-through rate, there are other factors involving Quality Score (which we will discuss in a future post). Quality Score is important because it determines where you appear on a search page. A high Quality Score results in higher page position and usually lower cost per click. We will be discussing Quality Score in depth during an upcoming post.
Cost per Click:
While it appears attractive and simple as a KPI, it isn't necessarily the most accurate way to measure your account's performance. Cost per click is often viewed in the aggregate, whether at the ad group, campaign or account level. Again, cost per click is most valuable when analyzing it on a keyword-by-keyword basis. Cost per click needs to be viewed as part of the larger cost per sale/lead equation. It's important to know how valuable your keywords are on a keyword-by-keyword basis and how that relates to the eventual cost per sale/lead. Some high CPC keywords will attract more qualified customers, while lower CPC may attract more clicks, but convert fewer prospects. The average cost per click of the keywords reflect this; high-frequency/low CPC keywords can sometimes be more expensive than the lower frequency, higher CPC keywords with a stronger conversion rate. Focusing strictly on cost per click doesn't tell you the whole story about how keywords are actually performing.
Cost per Sale or Lead:
We view this as one of our core metrics. Understanding cost per sale is vital to running an effective campaign over the long term. However, not all sales or leads are equal. As you are performing the account audit, look at the various units in your account—AdGroups, keywords, the ads—and map keywords to your cost per sale metric. Also consider the value of the sale. Is it a one-off or does it have higher value over time? Even if it is a one-off, is it a low revenue sale or high revenue sale? Figure out how to restructure your account to get good, smart, easy-to-use units that you can aggregate into one AdGroup. Give it a budget that will reward that value and form other groups with lesser-value keywords where you can control the costs.
Other Factors To Consider
Overall Impression Share:
Looking at all impressions for a single keyword, what percentage of these are you getting? Having a low Quality Score for the keyword can impact this. Quality Score reflects how relevant a given keyword is, based on its click-through rate, its relevance to the language of your ads and the final landing page(s).
Conversion Rate:
This is the conversion rate once people get to the website. Many people look only at the wide end of the funnel metrics (CTR, CPC, etc.), where the traffic starts, but forget to look at the narrow end—how the individual landing pages perform once a prospect gets to the site. There may be landing page elements that are causing drop-offs in conversions, which you can observe as partially completed forms and abandoned shopping carts. A good, hard look at landing page performance will often allow you to dramatically improve conversion rates and make your marketing dollars work more effectively.
Network Settings, Overall Account Settings:
Some of the elements you should examine include:
The default setting for new campaigns is "Display Select." This means that your ads will be displayed next to content on a publisher site along with being shown next to search results on Google. This generates a lot of traffic, but can drive down click-through rates overall because content ads are by nature interruptive; they requires diversion of the user's attention from the content users are interested in. When your ads appear on the "search" network, they will be more productive because they appear in front of a person who is actively looking for what you are offering.
If you want to be on the Display Network, examine where your ads are actually appearing and assure that the sites are relevant to your offer. This may curtail reach (and therefore traffic), but this is likely to result in lesser reach with better results, which is desirable.
When using the display network, some graphic/display ads will work better than text results alone. Focus on immediately attractive offers. You need attention-grabbing graphics and copy to be effective here.
Are You Taking Advantage of Different Device Types?
If your ad is designed for the generous real estate of a desktop computer screen, it will probably not do as well on a mobile pad or smartphone. If you are targeting mobile devices, be sure to include location-specific ads, click-to-call and other techniques designed to optimize mobile ads.
Timing and Seasonality:
Analyze your account performance through the lens of whether your business is 24/7, or if there are days of the week and hours in the day that achieve better results. If the latter is the case, you may be paying for ads appearing on days or at times that don't produce results. Adjust the timing, save money, and get more out of your investment.
If you have a nationwide business, you need to assure that your ads are set to run at appropriate times in each time zone. Remember that Google sets up the time zone on your account at its inception and this cannot be changed. Every ad you run under a schedule will be served based on this original time zone. You have to consciously set ad timing for other zones so that they are serving when your customers are looking for your products.
Localization:
Google rewards advertisers who go the extra mile by localizing their ads. For example, if you are advertising in France, Google will prioritize French language ads first. Your English language ad will trail far behind. This is a natural reflection of Google's focus on delivering the best user experience possible—because that is what makes the most money for Google. Make sure that your landing pages are in the local language as well.
Using Ad Extensions on Google AdWords:
Ad Extensions will allow you to add a number of features to your ads, including click-to-call and location-based extensions that tie into a retail store. You can also set up ads so that online reviews show up next your ad. Site Links Extension can allow for additional pages from your site to appear with your ad if it is in the top two ads on the search results page. These often get double-digit click-through rates.
Using Google's Upgraded URL Structure:
You can apply a template tracking tag set across the entire account that automatically appends to all URLs. This feature is very new, having rolled out on July 1, 2015.
A periodic PPC Optimization Audit of your PPC account will be highly beneficial. You can trim the deadwood activities, focus your dollars on the most productive areas, and lower your cost per lead or sale. More important, you can gain greater insight into what is driving your business and how best to approach it.
* * * *
The Author
This post was authored by John Thyfault, Vice President of Search & Social Strategy, of Beasley Direct Marketing. Contact John at [email protected].
John has more than 19 years of marketing, sales and product development experience, and he brings a proven track record of successful campaign, program and product development expertise. His knowledge of search engine optimization and marketing, combined with an in-depth understanding of customer identification, market analysis and segmentation, allows him to deliver high returns on our client's marketing investment for both business-to-consumer and business-to-business markets.
Prior to working with Beasley Direct, John was Senior Client Services Project Director at ThirdAge.com, a first wave baby boomer lifestyle and community website. At ThirdAge he successfully led major client sponsorships for Fortune 100 companies in healthcare (Tylenol), financial services (American Century), technology (Intel & IBM) and consumer products areas (Revlon & Viactive). He was responsible for strategic and tactical goal setting, project management, new product creation and web site production. John previously worked in Channel Marketing and National Account Sales for IDG Books Worldwide, the publishers of the immensely popular "…For Dummies" book series. Additionally, he managed the wholesale distributor sales channel for Tor/Forge Books, an imprint of St. Martin's Press.
John is active in local marketing associations, including the Direct Marketing Association, the Business Marketing Association and is currently serving on the board of directors for the Silicon Valley American Marketing Association.
John has taught search engine marketing fundamentals extensively. He has led workshops for the Silicon Valley American Marketing Association, Northern California Direct Marketing Association (DMAnc.org) and the Business Marketing Association. He also teaches Search Engine Marketing at UCSC's Extension in Silicon Valley.