By Elizabeth Beasley, Account Manager, Beasley Direct & Online Marketing, Inc.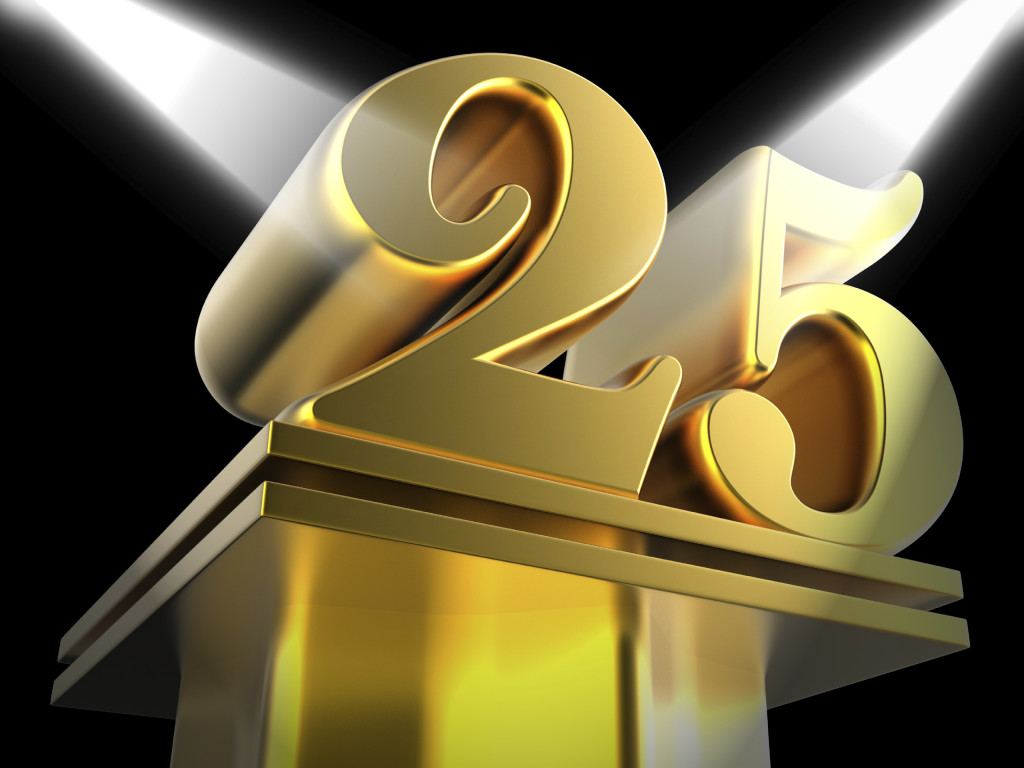 Twenty-five is a number with a lot of significance in our world. It is the atomic number of manganese, it is the number reserved for the player deemed the best "slugger" on a baseball team, and it is the name of the national board game of India. To the hardworking men and women of the Beasley Direct and Online Marketing agency, however, twenty-five carries a much higher level of significance.
A Walk through History
The Beasley Direct and Online Marketing agency was founded in 1990 by Laurie Beasley after a successful career as a marketing manager for Borland International. After leaving Borland, Laurie began to consult for other software and hardware companies who all recognized the need for an upgraded revenue model. This was rewarding consulting work; however, Laurie began to recognize that companies were having trouble executing the plans. Direct marketing is both science and art, and companies were struggling with both aspects. Eventually, Laurie decided to switch from just being the consultant who built models, to a full-service agency that built the model and executed it using database marketing.
In 2001-2002 the U.S. experienced the dot-com crash. Many agencies went out of business then, but Beasley Direct and Online Marketing thrived by adding a full set of services to help companies get their digital marketing programs up and running, including websites, email programs, and online advertising.
In 2008 the world experienced the Great Recession. Many more agencies went out of business during that year and the years which followed. The members of Beasley Direct jumped in and helped companies shift a heavy proportion of their marketing budgets to online, including search and social media.
Beasley Directs Growth along with Marketing Advances
Despite the challenges of the past, technology moves ever forward. With the arrival of the Internet, a huge shift occurred in marketing. To stay ahead of the curve, Beasley Direct added creative and technical services for developing websites and online advertising. As Internet marketing has progressed, Beasley Direct fought to stay ahead with the addition of sophisticated email and search marketing services, and more recently content marketing and social media services.
"Marketing managers must understand and use a wide array of tools…. We help clients avoid letting the tools replace or hinder good strategy, and to the relief of most of our clients, we help in the day-to-day optimal use of the tools."–Laurie Beasley, President of Beasley Direct and Online Marketing
With all these advances in marketing technology, a huge need grew in the industry for training marketers to keep up and stay ahead of changes. To meet this growing need, Laurie Beasley created and managed a Certificate in Direct and Online Marketing at San Jose State Professional Studies, and then cloned this program at UCLA Extension, UC Santa Cruz Extension, UC Berkley Extension, and the Online Marketing Institute. Many of the Beasley Direct consulting staff members now teach in these programs.
What Does the Future Hold for Beasley Direct and Online Marketing?
"I believe the future of marketing will evolve with social media and the internet. Mobile marketing will continue to force innovation on marketers to keep their websites, search and social media effective for the mobile user. The introduction of mobile apps, kiosks, and third screen interactivity will provide many more avenues for marketing messaging and lead generation."–Laurie Beasley
A Message to Other Marketers
"Marketing never stands still, and you need an agency that will keep you ahead of the curve. Beasley Direct has stayed far ahead of the learning curve, adding technical and creative skills to an ever-growing list of media channels."–Laurie Beasley
With a future that includes wearable technology and a technologically desensitized population, the fight to stay ahead of marketing curves will never be over. However, you can bet that Beasley Direct and Online Marketing will be at the front lines, ready to provide absolute top notch services.
* * * *
This post was authored by Elizabeth A. Beasley, Account Manager, Beasley Direct Marketing, Inc.
Elizabeth Beasley serves as an account manager at Beasley Direct Marketing, Inc www.BeasleyDirect.com   Elizabeth manages new client onboarding and accounts, social media, corporate presentations, corporate website, and database maintenance. She also serves as an account manager for the Direct Marketing Association of Northern California www.DMAnc.org, managing event logistics, registration and promotion. She holds a B.A. in Communications from National University.