By John Thyfault, Vice President of Search & Social Strategy, Beasley Direct Marketing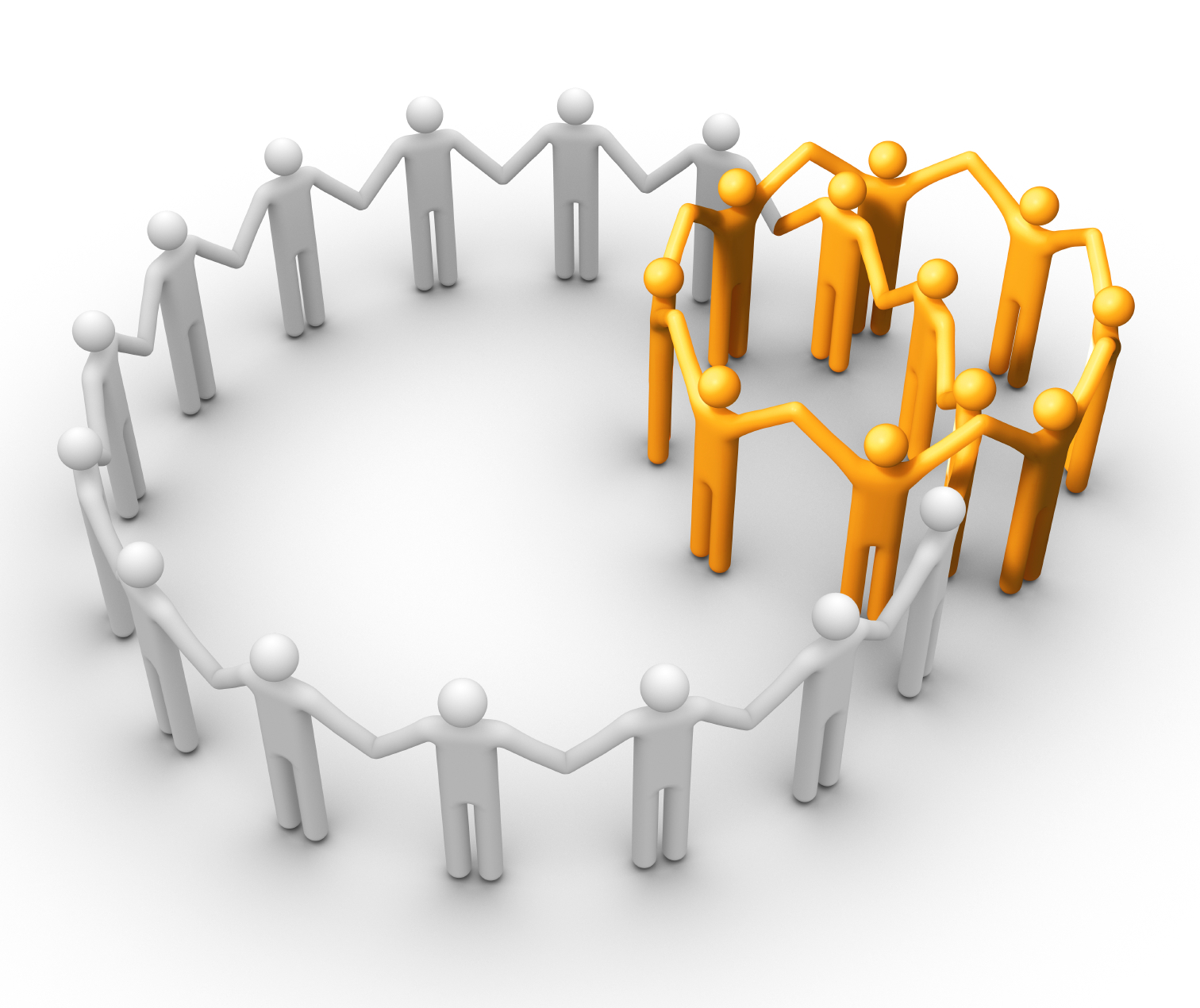 In Part 1 of this series, we focused on local SEO (search engine optimization) and how to use it to improve your listings for local searches. Part 2 explored using PPC (pay-per-click) to boost local results. In this final installment, we cover the other ways you can optimize local search results for your business through citations, reviews, social media and local advertising. Please note that none of these are game-changers in themselves; they fill in the gaps and heighten the probability that your local customer will be able to find you more easily.
NAP Data Is Critical
We've mentioned the importance of NAP (name, address, telephone number) consistency before, but it bears repeating.
You must have a local number for best local results with search engines. An 800 number screams "national." Using third-party tracking phone numbers to track how callers found you can be useful, but not in the context of local search. Search engines confronted by different phone numbers in different places for your business will discount your locality—that is to say, your business may not be perceived as truly local, and may appear lower down on the list of results.
Ensure that all your NAP data is consistent, no matter where it appears. This will help search engines to determine your physical location.
Citations
A citation is when your business is listed as a resource, but there may not be a recommendation or review. There might not even be a link back to your website.
Google gives citations a fair amount of importance in its algorithm for figuring out who's important in a given business. There are many different kinds of citations:
Sponsorships. When you sponsor a local charity, fundraiser, sports team, school program, etc., your business appears as a sponsor on the organization's website (as well as in other materials). Think twice about sponsoring an organization that doesn't have a website, because you don't get the online magic of having links back to your site or at least a search engine ready to hand for customers.
Current Relationships. Your customers, business partners or clients may list your business online.
Social Citations. These overlap with sponsorships, and include local seminars, networking events, and so forth. If, for instance, one of your real estate agents is participating in a seminar for first-time home-buyers, but the seminar is sponsored by a bank, the mention of your business in the speaker lineup will be considered a citation by search engines.
Job Board Listings. Listing your company on job boards falls into the citation category. For the purpose of local search, obviously local job boards are best for this.
Directory Citations. The best directories are those with a list of specific services in your area—and they are also the most difficult. Some sites try to fool Google by creating a list of unrelated services but exercising no editorial review over it. They might be trying to boost their Page Rank, or they might be hosting advertising, but they're not the best place to get listed because search engines (especially Google) rate directories according to their relevance and usefulness. The best directories are those with lists of related services where the directory is curated, with good links and—the best—reviews.
 Reviews
Getting a review on a legitimate site is helpful because Google and other search engines give a lot of weight to reviews—most sites that accept reviews make it hard to game the system with fake reviews. For Google, the most valuable place to get a review is on Google+. Even a "+1" counts. A +1 ranking is akin to "Liking" a Facebook page. The more +1's you get, the more visible you are to Google. The relevancy of who gave you the review or the +1 is important; if you are a shoe store in Minneapolis and you got a +1 from a person in California, that won't count as such as a +1 from a resident of Lake Elmo, MN. However, national review sites such as Yelp! or Angie's List are location-sensitive and have local reviews.
Remember, reviews must be real reviews from real people. Google is extremely good at sniffing out fake reviewers; they tend to use the same language all the time, and review services or products that aren't relevant to them. Don't even think about signing up a service that promises hundreds of positive reviews: it's a great way to get Google to downgrade your relevance.
Amazon scrutinizes purchase histories associated with reviewers. It doesn't bar reviews from people who haven't bought the product on Amazon, but these are given less weight. Amazon also doesn't take down negative reviews—there's too great a risk of being accused of pushing positive reviews and ditching the negatives, which would impugn the reputation of Amazon itself.
Solicit reviews from your happy customers. They're by far the best source of good reviews. And don't attempt to game the system, because it will come back to haunt you. A few years ago, we worked with a restaurant in San Francisco. The restaurant had been advised by a consultant to place reviews on a large, national review site and a leading national reservation service site. After three months of placing fake reviews on these sites, the sites figured it out. The review site banished them to a mention at the bottom of the results listing. The reservation service banned them completely. So don't try to trick the system.
Social Networking Sites
Claim your listings for your company on Facebook, Foursquare, Yelp! and other social networking sites.  Depending on the site, search engines may not be able to crawl and give you "credit" in their results, but you can still increase your sales as a result of people finding your company page on the social network site.
Make sure these listings have the key information about your location, hours, services offered and contact information. Again, make sure your NAP is consistent across all of the social networking sites. These sites give you an opportunity to speak in a more informal, conversational way with your customers. They establish a community for customers and are another way your customers can contact you.
Social media sites are also a great place to post promotional and seasonal offers. If you are looking to drive people into a physical store, tie these offers to the actual visit. Try to post on a regular basis, even if it is just a brief paragraph about a local news item or a quick promotion. This regular posting will encourage repeat traffic from both customers and search engines.
Local Advertising
Do local online advertising if it makes sense in the context of your business. If the cost of advertising outweighs the potential benefit, rely on citations and reviews. But if advertising does make sense (and some services like Google AdWords are pretty cost-effective and allow you to control expenditures), it's another little building block in the task of building local presence online.  It often will not help in your organic search listings, but the end result is driving local traffic to your site that you can turn into sales.
The Final Analysis
Cast a wide net. Get listed (with legitimate sites) wherever you can. Get real reviews wherever you can. You probably can't have too many citations or reviews, as long as they are genuine. Use cost-effective local ads online if they make sense for your business. But remember: this is a process, not an event. You can't just get some citations and reviews going and then walk away thinking, "Mission accomplished." Reviews get old, directories fall into disuse, sites come and go. You must work at it over time to be successful.
* * * *
This post was authored by John Thyfault, Vice President of Search & Social Strategy, of Beasley Direct Marketing. Contact John at jthyfault@beasleydirect.com.
John has more than 18 years of marketing, sales and product development experience, and he brings a proven track record of successful campaign, program and product development expertise. His knowledge of search engine optimization and marketing, combined with an in-depth understanding of customer identification, market analysis and segmentation, allows him to deliver high returns on our client's marketing investment for both business-to-consumer and business-to-business markets.
Prior to working with Beasley Direct, John was Senior Client Services Project Director at ThirdAge.com, a first wave baby boomer lifestyle and community website. At ThirdAge he successfully led major client sponsorships for Fortune 100 companies in healthcare (Tylenol), financial services (American Century), technology (Intel & IBM) and consumer products areas (Revlon & Viactive). He was responsible for strategic and tactical goal setting, project management, new product creation and web site production. John previously worked in Channel Marketing and National Account Sales for IDG Books Worldwide, the publishers of the immensely popular "…For Dummies" book series. Additionally, he managed the wholesale distributor sales channel for Tor/Forge Books, an imprint of St. Martin's Press.
John is active in local marketing associations, including the Direct Marketing Association, the Business Marketing Association and is currently serving on the board of directors for the Silicon Valley American Marketing Association.
John has taught search engine marketing fundamentals extensively. He has led workshops for the Silicon Valley American Marketing Association, Northern California Direct Marketing Association (DMAnc.org) and the Business Marketing Association. He also teaches Search Engine Marketing at (UCSC Extension, Silicon Valley.