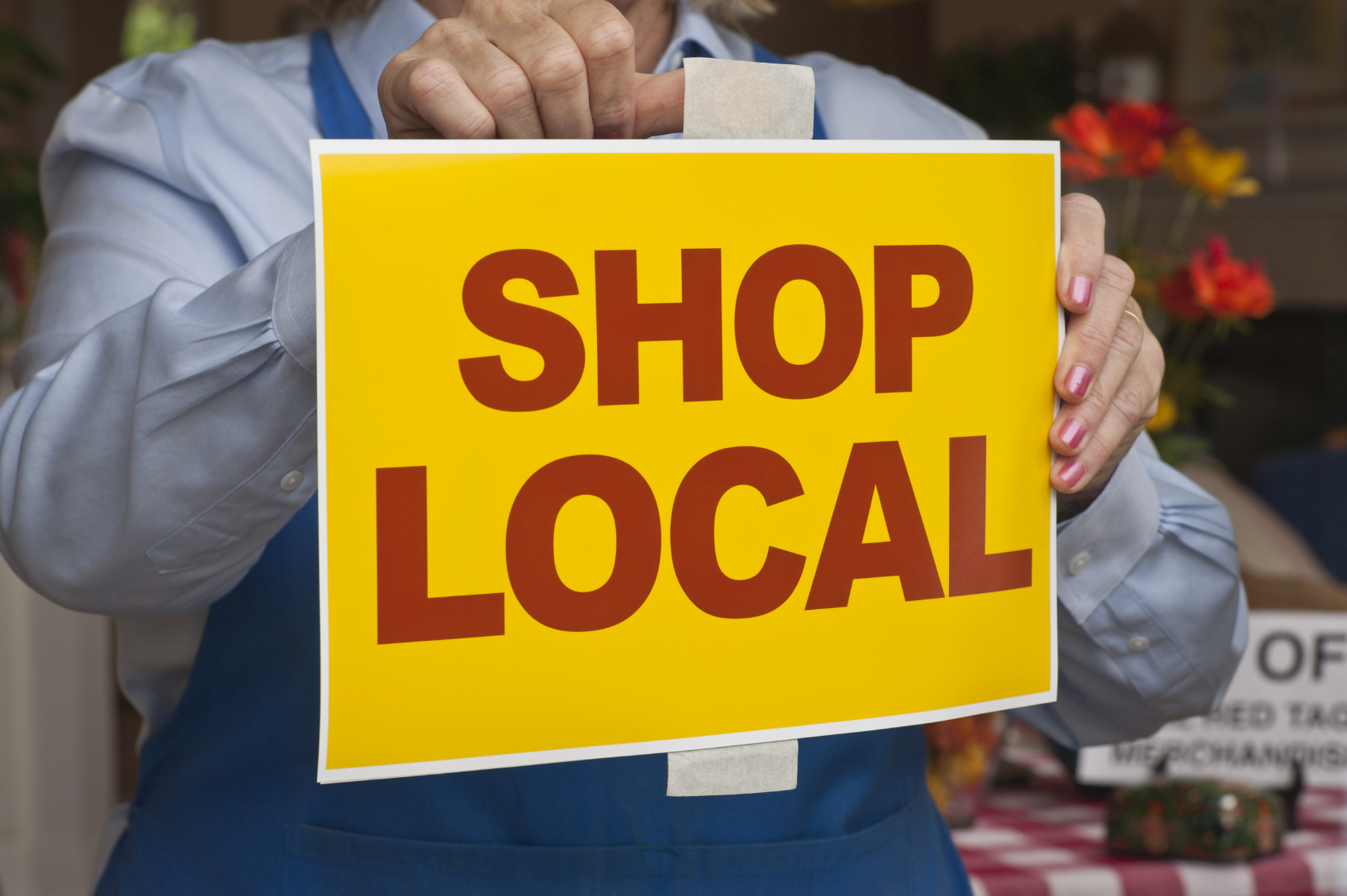 Local Search Engine Marketing: In this post, we'll discuss how to make pay-per-click (PPC) yield better results for local businesses.
Local PPC is all about targeting. There are some easy ways to target your ads to local searches:
Keyword Selection:
"Menlo Park pizza" is a better keyword phrase than "pizza" because the inclusion of the locality will change the search results, allowing for fairly fine-grained targeting—almost down to the neighborhood. Search engines know where the person doing the search is located, and will give higher priority to search results that are physically located near the searcher.
Of course, the searcher may not be physically located near where they want to find a business. If you live in Menlo Park, California, but you know you're going to be near El Camino Real in San Jose at lunchtime, you might use the phrase "Sunnyvale pizza El Camino," and the search engine will prioritize pizza restaurants whose addresses match.
Google's Location-Based Targeting:
Google Ad Words allows you target locations on a campaign level. You can target specific geographic areas like countries, regions, metros, cities, postal codes (currently U.S. only), or by targeting a radius around a location. You can also target by Congressional district or by Metropolitan Statistical Area (MSA). The tool offers other capabilities such as offering suggestions for locations and targeting geographical "areas of interest" as opposed to physical location. (See a brief explanation and links to Google case studies here.) 
Figure 1: Google's Location-Based Targeting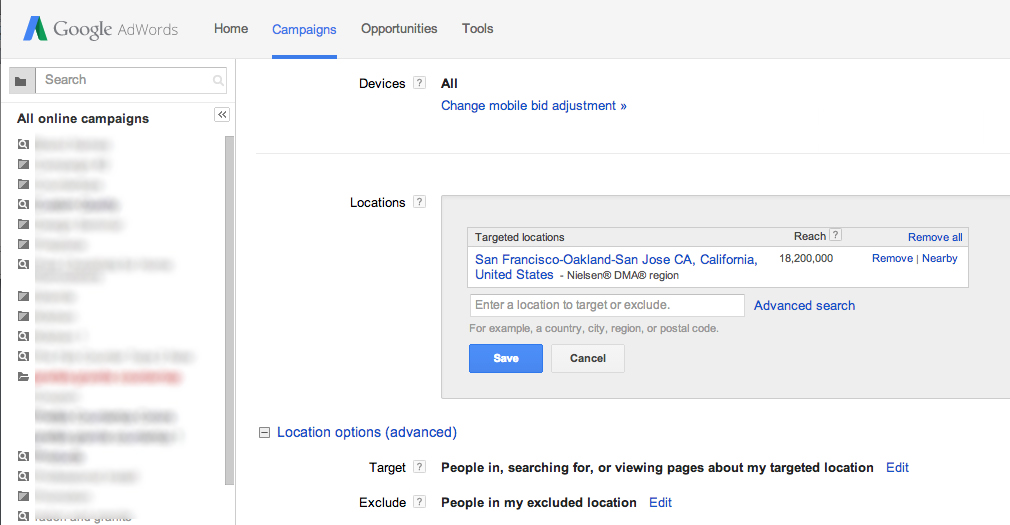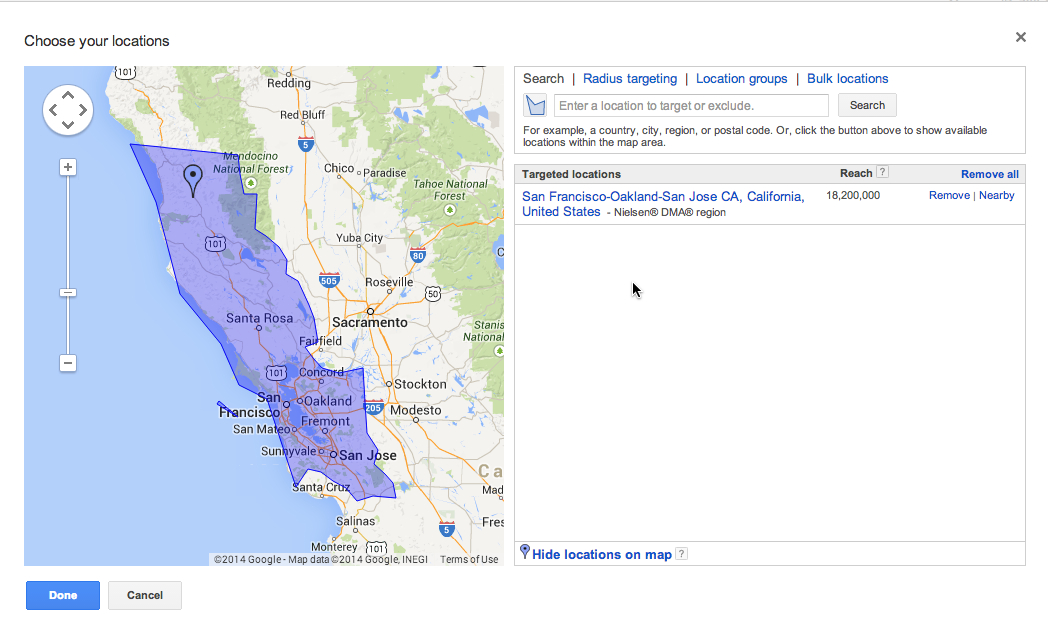 Source: Google.com
To be even more effective, take advantage of Google's Ad Extensions:
Call Extension:
The Call Extension allows you to display a clickable phone number along with the ad. (This can be either a Google-generated number that permits robust tracking, or you can use your local direct dial number.) Of course, this feature is most critical on mobile devices, where the user can click to call. If you think most calls will be from local devices, using your local number makes the most sense because it shows a local area code, giving the user greater confidence they are dealing with a local company. Avoid using 800 numbers for this feature because it screams "national" instead of "local."
Review Extension:
This is a cool feature that grabs reviews of your business on other online media outlets and adds them to your ads. However, the pool of acceptable outlets for reviews is rather small at present. Yelp! Is not included at this time, which is a significant gap. The best place to have reviews is Google's Places for Business page, which you control. These reviews transfer easily, and in some cases, automatically. It is simple to verify, while reviews from third-party sites such as the Better Business Bureau take a day or so to populate through the system.
Location Extension:
To use Local Extension, you need to have Google+ for Business and Google Places for Business pages set up. (These two functions are being merged, but this is not yet complete.) Your Gmail account is also associated with this extension. When you have these pages set up with Location Expansion, an ad appears on the search page along with your phone number, address, reviews, and a map with pushpin locators. If you have Local Extension associated a campaign ad, the campaign information will attach to the normal ad (see Figure 2).
Figure 2: Google Ad Extensions—Location Extension with Map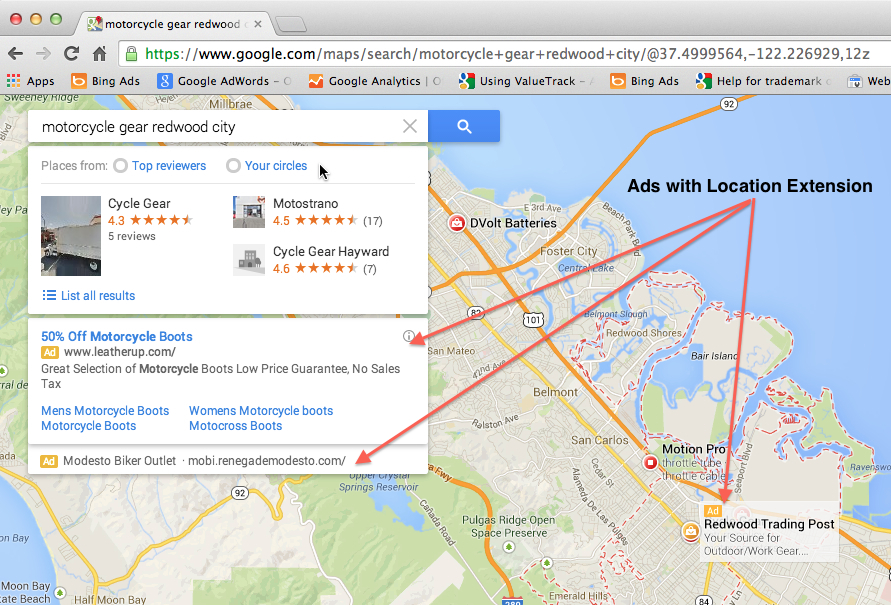 Source: Google.com
Sitelinks Extension:
This is somewhat secondary to the other extensions discussed here, but it can be quite useful. Sitelinks Extension allows you to select between four and 10 pages that you want to appear underneath your ad. You can associate different pages with different ads. As long as you have a live page on your site with the information you want to appear, you can use this extension to point to in-store promotions, sales, local specials, events and so forth.
The downside of Sitelinks Extension is that you have to be in the number one or number two search position. This requires the ad history and quality score that would lead to the top two positions. You also need good keywords and an excellent click-through history. Without these advantages, your Sitelinks Extension ad will never appear.
There are other places to advertise, such as local directories that have PPC components. To be honest, though, many of them do not yield the payoff for the time and money it takes. Right now, Google owns roughly 70% of the PPC marketplace, so it's not the only game in town—but it is the best one for now.
For a quick view reference on all of the local SEO and PPC options you can deploy, download our Local Search Cheat Sheet.
* * * *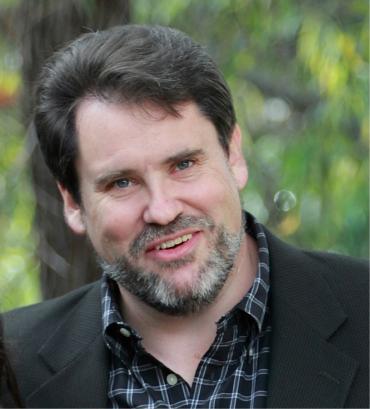 This post was authored by John Thyfault, Vice President of Search & Social Strategy, of Beasley Direct Marketing. Contact John at [email protected].
Summary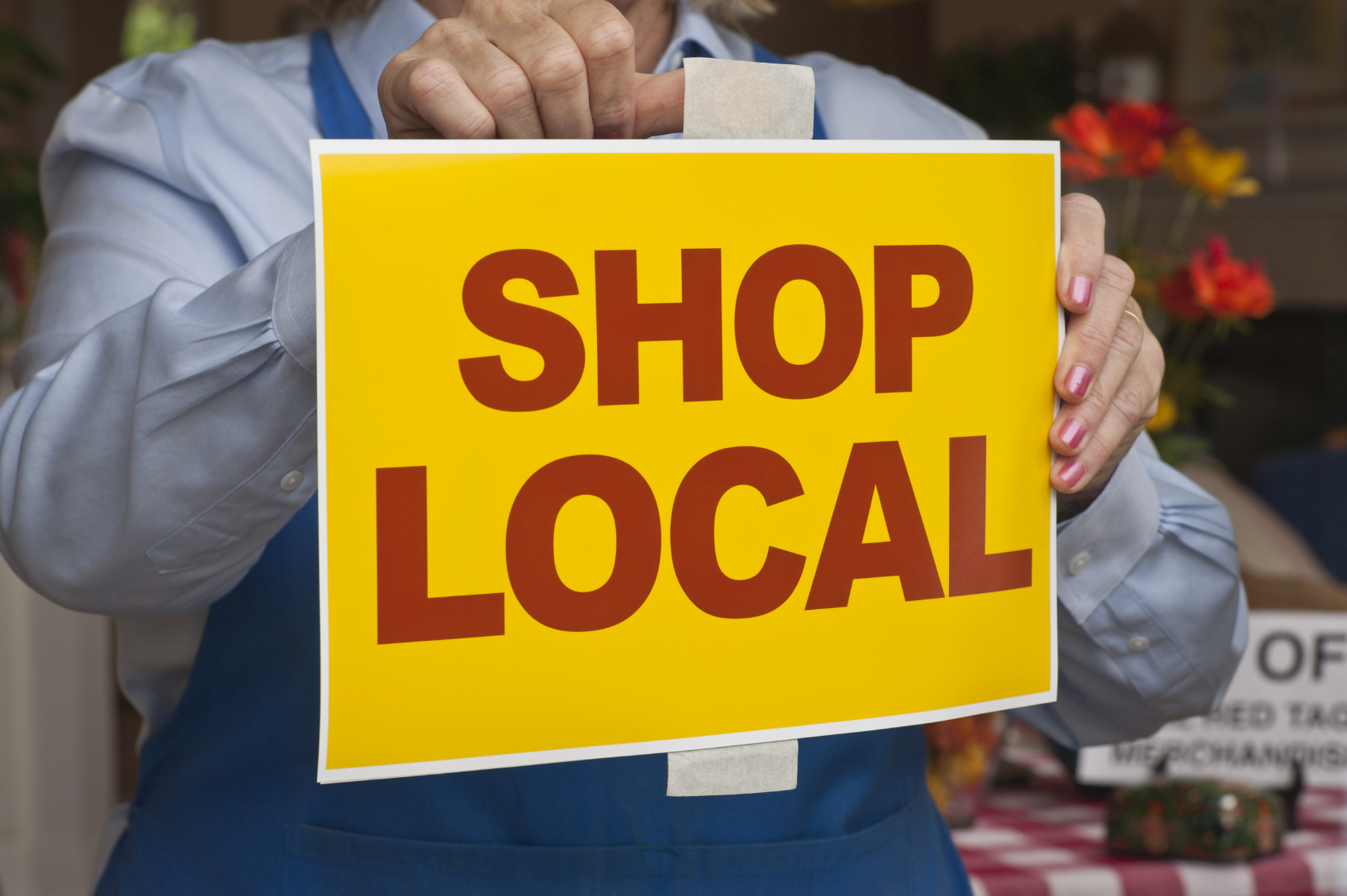 Article Name
Boost Your Regional Results through Local Search Marketing (Part 2): PPC For Local Businesses
Description
In this post, we'll discuss how to make pay-per-click (PPC) yield better results for local businesses.
Author
Beasley Direct and Online Marketing, Inc.