By John Thyfault, Vice President of Search & Social Strategy, Beasley Direct Marketing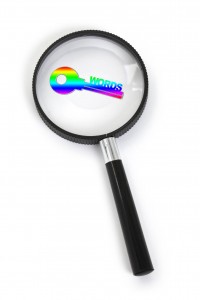 Any good search engine optimization audit for your site requires doing in-depth keyword research. Keywords are really key phrases that you eventually want to select. You use the actual language that your potential site visitors use when looking for information on what your site offers. Remember, most people use a search engine because they are looking for a specific answer to a question. Or, a solution to a problem. So, finding a site they already know about is generally a secondary concern. Keep this in mind as you begin the keyword discovery process.
Steps One to Three
Step One: Leave Your Pre-Conceptions at the Door 
First of all, yes, you are the expert on your site and what it contains. But, remember that the rest of the world does not necessarily speak your internal language when discussing your products and services.
Step Two: The Storm of Brains
Next, sit your communications, marketing, sales and support team around a table and start throwing out ideas. Each group will bring its own unique insights into how people discuss your products and services. Some of which will be a surprise to the rest of the table. At this point, there are no wrong ideas. Encourage the outlandish and crazy to come up with the gems that will drive the traffic to your site.
Step Three: Mix It Up and See What Else Comes Out
You have your base keyword list. Now start pouring it into various online tools to see what you may have missed and to garner some potential traffic and competitive data. There are a number of excellent tools online that can help you with this. Most of these will come up with suggested keywords and keyword variations, as well as give you the traffic competition data.
Our favorites at Beasley Direct are WordTracker.com, Google's AdWords Keyword Planner (requires a AdWords account), Keyword Discovery, Google Suggest (those fun little suggestions that drop down when entering a new search term in Google and Google Trends) for the latest hot searches and comparative data on your potential keywords.
First, enter your base list of keywords into these tools and harvest the results. Use this data to compare the traffic potential to the number of other sites competing to appear for this word. The ideal is a highly relevant word to your product or service that has limited competition and good traffic. Remember, the more sites with which you compete for a key word, the harder it is to achieve that rank.
Steps Four to Six
Step Four: Time for a Haircut
Once you have the data in hand, you need to select  the top 20 to 30 keywords for your site and start to assign them to individual pages and sections of the site, ideally selecting three to six keywords per page.
Step Five: Putting the Right Word in the Right Place           
Next, look at the pages, the file title, the page titles, headlines, picture/video captions and meta descriptions and start to work your selected keywords into the copy. Remember that well-written copy is essential to any successful site and you need to prevent your keywords from overwhelming your copy. People like copy that reads naturally; "keyword stuffing" just to get the keywords on the page can hurt your site more than help. See Figure 1. for examples on where your key words should appear on every page.
Step Six: Lather, Rinse, Repeat
In conclusion, keyword development is an ongoing process that reflects changes in your marketplace and the larger web as a whole. You cannot just set it and forget it. Set aside time on a quarterly or bi-annual basis to re-examine your assumptions and perform fresh research.
Figure 1: Using Keywords on a Page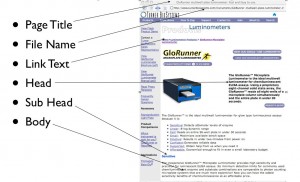 Source: Turner BioSystems Website
In Conclusion
Remember that any page on your site is a "landing page," depending on the search engine results the user has received. Therefore, that means every page on your site needs to be rich in "spider food," e.g., key words and phrases. Your navigation bar should contain these and appear on every page, along with keyword-rich links and copy.
Finally evaluate how results show up on search engines (especially Google). Figure 2 shows an example of an organic result that has everything. Benefit-based title and subtitle, a description with a benefit statement, and lots of keywords.
Figure 2: Organic Search Results Should Be Rich in Benefits Statements and Key Words and Phrases That Are Contained in a Well-Written Page Title and META Description Tag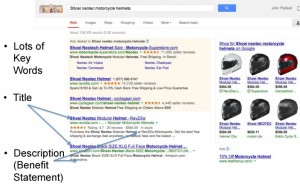 Source: Google.com
Furthermore, do you have a site map? If not, you're missing another opportunity to improve SEO. A site map is like Google Maps for search spiders. It provides another opportunity to use links and keywords. An added benefit is that site maps also improve site usability for humans, which is always a plus.
SEO Resources
For more detailed information about improving SEO, please download our free white paper, "Boosting SEO with an Organic Site Review."
* * * *
About the Author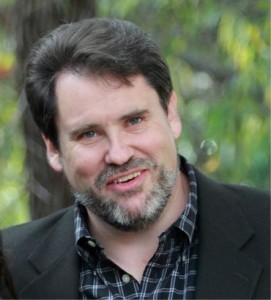 This post was authored by John Thyfault, Vice President of Search & Social Strategy, of Beasley Direct Marketing. Contact John at [email protected].
John has more than 18 years of marketing, sales and product development experience, and he brings a proven track record of successful campaign, program and product development expertise. His knowledge of search engine optimization and marketing, combined with an in-depth understanding of customer identification, market analysis and segmentation, allows him to deliver high returns on our client's marketing investment for both business-to-consumer and business-to-business markets.
Prior to working with Beasley Direct, John was Senior Client Services Project Director at ThirdAge.com, a first wave baby boomer lifestyle and community website. At ThirdAge he successfully led major client sponsorships for Fortune 100 companies in healthcare (Tylenol), financial services (American Century), technology (Intel & IBM) and consumer products areas (Revlon & Viactive). He was responsible for strategic and tactical goal setting, project management, new product creation and web site production. John previously worked in Channel Marketing and National Account Sales for IDG Books Worldwide, the publishers of the immensely popular "…For Dummies" book series. Additionally, he managed the wholesale distributor sales channel for Tor/Forge Books, an imprint of St. Martin's Press.
John is active in local marketing associations, including the Direct Marketing Association, the Business Marketing Association and is currently serving on the board of directors for the Silicon Valley American Marketing Association.
John has taught search engine marketing fundamentals extensively. He has led workshops for the Silicon Valley American Marketing Association, Northern California Direct Marketing Association (DMAnc.org) and the Business Marketing Association. He also teaches Search Engine Marketing at (UCSC Extension in Silicon Valley).