John Thyfault, VP, Search Engine & Social Media Marketing, Beasley Direct and Online Marketing, Inc., will be teaching two LIVE Online SEO classes for the Direct Marketing Association of Northern California in June.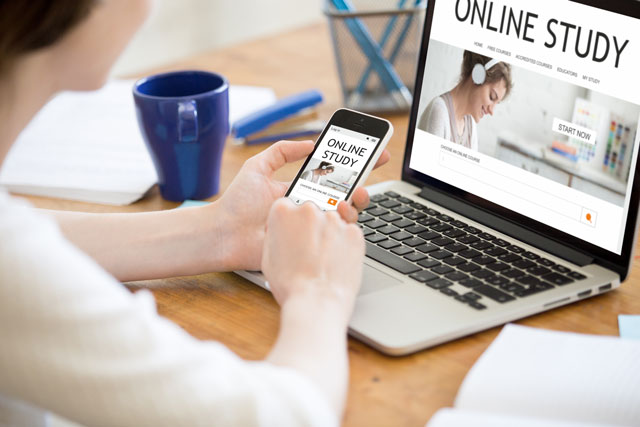 The dates, topics and descriptions are:
Search Engine Optimization Fundamentals:
How to Build a Solid and Search-Friendly Site
Date and Time: June 22, 2017, 10:00AM-12:00PM (PST).
Register Now
Google and Bing have all pushed the boundaries of how they look at websites in order to give the most relevant results. But they have also stood by a set of core areas that they continue to look for on a website. By understanding what the engines are looking for, you can optimize your site to deliver it, and you will have a solid foundation for future search success.
What you'll learn:
How to review your site as a whole, that will support the individual sections and pages in the search results
How to do solid keyword and language research, using the language your customers are using
How to develop an architecture that re-enforces your site's content for the search engines
The top three tools to identify technical and on-page issues
On-page factors that need to be optimized
Top five WordPress optimization tips
How to understand inbound link profiles for your site and start a solid link building campaign that plays by the engines' rules
Advanced Search Engine Optimization:
Beating Your Competition in a Constantly Changing Search Landscape
Date and Time: June 29, 2017, 10:00AM-12:00PM (PST).
Register Now
The landscape for search engine marketing is constantly changing and requires sophisticated techniques to beat your competitors and achieve your marketing goals. As search engine marketing moves away from the old keyword centric paradigm, new approaches need to be laid out to aid in your site's visibility.
What you'll learn:
SEO in the time of RankBrain, Panda, Penguin, Hummingbird, etc:
How to insulate your site from Google's constant updates
Understanding the new ways in which Google tracks search quality
Optimizing your domain for the best search visibility
Optimizing your servers for the best search performance
Structured data markup and why you need it on your site
Advanced Link building and offsite factors:

Going the extra mile to find the right link targets in the right "neighborhoods" without violating Google's rules
For more information on the LIVE Online Certification Workshops, or to register go here.
About us:
Beasley Direct and Online Marketing, Inc. (www.BeasleyDirect.com) is known for bringing the latest marketing strategies to online and direct marketing. Beasley provides services in inbound and outbound marketing including: content creation, email marketing, search engine optimization (SEO), print advertising, social media advertising, pay-per-click (PPC) advertising, website design, media planning/public relations, direct mail marketing, lead generation and nurture campaigns, and database management. Beasley Direct and Online Marketing, Inc. helps clients in both B2B and B2C marketing and is privately held and headquartered in the Silicon Valley suburb of Morgan Hill, California.
About DMAnc:
(www.dmanc.org): The DMA of Northern California was formed to educate, inform and provide networking opportunities for Direct and Online Marketing professionals in the San Francisco Bay Area.
We hold monthly luncheon meetings, live online workshops, periodic half-day seminars, and provide opportunity for the best in learning and job networking in the Northern California marketing community. Become a member the DMAnc, click here.
For More Information, Contact:
Laurie Beasley
President
Beasley Direct and Online Marketing, Inc.
408-782-0046 x21
[email protected]