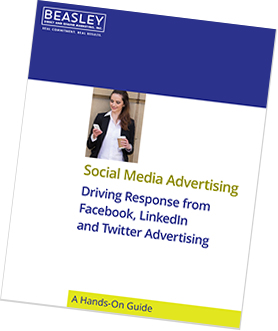 The single biggest difference between social media and other online advertising is… sharing. It's not only nice. It can be very profitable if you know how to leverage what people share about themselves for your advertising on social media. Fast becoming the dominant presence in online advertising, social media advertising sets itself apart from email marketing, search, and traditional display advertising thanks to users' love of divulging details about their personal and business lives.
This hands-on local guide gives you tips and ideas on how to optimize your social media advertising, including:
How to target your advertising to potential customers using the remarkable level of demographic and psychographic data available
How to achieve significantly lower CPA with laser-focused messaging relevant to your audience segments
Learn the 10 best practices across all platforms, and specific tactics for advertising on Facebook, LinkedIn, and Twitter
Just complete the information below for instant access to your free copy of our hands-on guide: Social Media Advertising.