March 12, 2018

|

Comments Off

on Hands-On Guide: How to Optimize Your Landing Pages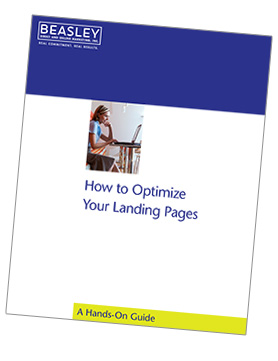 A landing page is the gateway to your site—the first thing a visitor sees after they find you through a search or click on a link you've provided. Make a positive impression here, and you're on your way to a lead, a sale, even a long-term relationship. Fail and you've lost an opportunity since it's all too easy for a disinterested or confused web visitor to click away. This hands-on, landing page optimization guide will help you make the right impression, every time.
Just complete the information below for instant access to your free copy of our hands-on guide, How to Optimize Your Landing Pages.