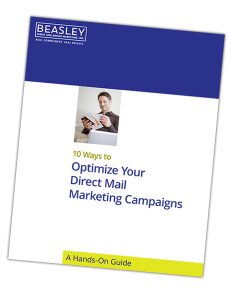 According to the DMA fact book, 79% of households either read or scan their advertising mail. And while it's true that direct mail budgets slipped as marketers turned to electronic media, a comeback is projected for the years ahead. The Direct Marketing Fact Book predicts a 3.6% compound annual growth rate for non-catalog direct mail in 2010-14.
However, the kind of direct mail that is working today is very different from the generic "junk mail" of the past. New production, personalization and format options make it much more interesting and relevant to the recipient. And it doesn't hurt that with the decline in personal correspondence, direct mail has a larger share of the mailbox.
Quite simply, direct mail kicks butt — with a higher conversion rate than any other medium. Direct mail outpulled all other channels tested in terms of conversion rates. This was both for lead generating "free" offers and one-step "buy now" offers. Direct mail's edge becomes even more dramatic when it is optimized with personalization and other factors. And, when it's combined with personalized landing pages.
Read our guide to learn how to make your Direct Mail Campaigns work harder.
This guide is for you. Whether your are an experienced direct mail marketer or one of the increasing number of e-only marketers who have never used direct mail. This guide contains useful suggestions and best practices to optimize your direct mail campaign in the 2nd decade of the 21st century. Including:
Why the kind of direct mail that is working today is very different from the generic "junk" mail of the past.
How to leverage your electronic marketing to get more mileage with direct mail.
How and why you should test postcards.
Also, how to use first impressions to break out of the mailbox and get in the front door.
How to use the "stage management" of direct mail to increase your impact.