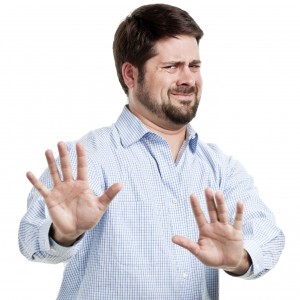 by Laurie B. Beasley, president, Beasley Direct Marketing
This is Part 1 of a Multi-Part Blog Series Derived from Our New Guide "How To Market Complex Products & Services") 
Selling complex products and services is difficult. Direct salespeople have a tough job because they have to get on the radar screen of a busy professional who may initially have no interest in their product or service, deliver a selling message, handle questions and objections, and ultimately get some act of commitment. You can make their work much easier by delivering prospects who are already engaged and somewhat knowledgeable. Direct salespeople often resort to "systems" to help them focus and build their confidence.
Here's a typical sequence called "Track Selling" which was developed by Roy Chitwood of Max Sacks International, a sales training organization. As you read, think of how your marketing communications can support or even replace each step.
Approach. As the salesperson initiates the conversation, they need to get the potential buyer invested in the sales call so that the prospect will not become distracted and inattentive. This is exactly what you should be doing with creative message and execution, starting with your outer envelope teaser or email subject line.
Qualification. Does the prospect have the proper buying authority? If not, can they tell you who does? You can do much of the qualification through your target audience lists and the qualifying questions you ask on your contact form.
Agreement on Need. The selling can't begin until the buyer agrees they need what's being sold. Your role is to present strong benefits, tied to reader pain points and deficits, in your messaging.
Sell the Company. Why isn't this step #1? Because, until need has been established, it doesn't matter who you are. Now you have to prove you are capable of filling the need. This is typically done in real time by the salesperson, but you can support it by the professionalism of your presentation and possibly by including credibility messages (like client list and testimonials) in your copy.
Fill the Need. This is what the salesperson is paid to do. But you can support them by providing interested, educated prospects to begin with.
Act of Commitment. Salespeople know it's much easier to get a sale when the prospect has agreed to a smaller commitment (the trial close). And you'll deliver that first "yes" by getting a response to your mail, email or telesales call.
Cement the Sale. The sale won't stand up if the buyer develops FUD (fears, uncertainties and doubts) after the salesperson leaves the building. You can help prevent FUD by providing a clear and realistic picture of what a buyer can expect.
Salespeople also have to handle objections—specific concerns the prospect may have about the suitability of the product, about its price, about the credibility of the offer. They do this in real time, but sometimes you as the marketer can anticipate likely objections through your research and head them off in your messaging.
In the next installments of this blog series, we will delve into more detail on how to market complex products and services through deliberate use of appropriate language, rewarding your audience, planning a campaign, and developing measuring results. At the end of the series, we'll provide a case study that demonstrates how all this works in the real world of B2B marketing.
Get free Digital Marketing Case Studies here.
Laurie B. Beasley is co-founder and president Beasley Direct Marketing, Inc., a Silicon Valley direct marketing agency that has managed search, email, online, direct mail, and demand generation campaigns for over a hundred companies. Ms. Beasley serves as president of the Direct Marketing Association of Northern California. She manages the Online Roundtable for the BMA Northern California www.NorCalBMA.org. She is an instructor of online marketing at UC Berkeley Extension and teaches in the Level 2 Certification program for the Online Marketing Institute. She frequently speaks on online marketing and demand generation topics for marketing organizations, including the Online Marketing Summit, Interactive Marketing Week, DMA Annual Conference, and the Marketing Executive Networking Group.