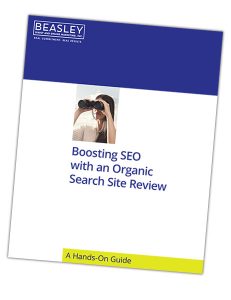 If your website isn't producing the results you want, it's time for an organic website review. During your audit you'll figure out what's going wrong—or right.
This hands-on guide gives step-by-step instructions on how to do a technical and content-focused website review. It addresses the key areas search engines review when looking at your site.
What You'll Learn in Your Website Review
You'll learn how to review several aspects of your website, including:
Architecture
Technology
Content
Key words and phrases
Fill out the short form below to access the guide.