Backlinks are considered the second most important Search Engine Optimization (SEO) factor to gain high organic search rank. Link building is also the hardest part of SEO. Having a great list of potential linkable assets/content to offer potential high-value link targets can help make the process easier. You'll need this content to use in your pitch to convince other websites to link to yours. The more authoritative your content, the more likely a high value website is to link to your content. What makes content authoritative? It needs to be original, educational, objective and free of product pitches. What makes a link target high value? It should be a website that is considered a thought leader in your industry, whether it be an organization, publication, influencer, or educational institution.
The following is a quick list of 14 ideal linkable assets/content you can develop and offer to your high value link targets with your pitch. These will increase your chances of being accepted and linked to by your link target.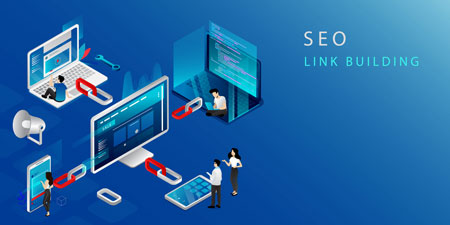 14 Ideal Linkable Assets/Content to Offer Websites for Backlinks
Article ideas: unique ideas only for editors/reporters/influencers to consider writing themselves.
Upcoming webinars or other online events.
Informational videos, current or upcoming.
Success stories, case studies.
How-to articles.
Guides/tutorials or guide calendars (a 7-day, 30-day, one-year (or any time frame) calendar of setting up a process).
Graphs and charts: find articles in need of a graph or chart.
Contests or giveaways.
Myth busting articles.
Special offers.
Iconographs.
Calculators/tools.
Award announcements.
List posts: for example "14 Ideal Backlink Assets/Content to Offer Websites".
High-value backlink targets can quickly increase your organic search rank, but they're also very difficult to get without great content or assets to offer. Developing content from the above list will give you a better chance of getting those valuable backlinks and improving rank for your revenue generating keywords.
By Andy Hoover
Manager, Search Engine and Social Media Marketing
Beasley Direct and Online Marketing, Inc.
Need help with your link building efforts? Contact us today.
Summary
Article Name
Linkable Assets List for 2021 Backlink Building
Description
The following is a list of 14 ideal linkable assets/content you can develop and offer.
Author
Beasley Direct and Online Marketing, Inc.