August 30, 2020

|

Uncategorized

|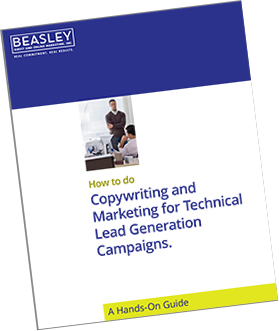 Technical products and services can be complex. Yet to market them requires copy and campaign strategies that simplify things for your customers and sales team. See how our proven 5-step process helps get you there fast.
Our guide is based on experience gained from hundreds of B2B lead generation campaigns. We share that experience in a walkthrough of the steps you need to take, plus a real-life example of how we applied it — and how you can, too.
Just complete the information below for instant access to your free copy of our hands-on guide How to do Copywriting and Marketing for Technical Lead Generation Campaigns.