January 18, 2018

|

Comments Off

on How to Create Successful Meeting Maker Campaigns
Date: January 18, 2018
Location: MORGAN HILL, CA
Creating Successful Meeting Maker Campaigns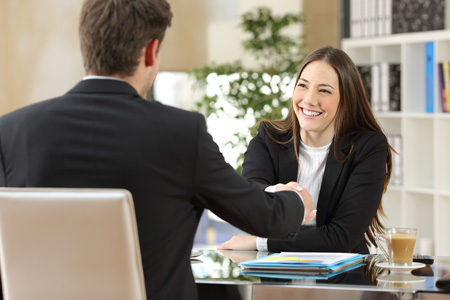 Recently Laurie Beasley, President of Beasley Direct and Online Marketing, Inc., and also President of the Direct Marketing Association of Northern California, was interviewed by Sky Cassidy of MountainTop Data to ask her about new trends in B2B marketing. In this episode she describes a new type of campaign that is becoming very popular, often labeled "Meeting Maker Campaigns." These are campaigns targeted at key accounts and are comprised of multiple touches that often include a dimensional direct mail campaign, email campaign and detailed tele-prospecting effort. The goal of the campaign is to schedule a 30 minute meeting or demonstration. The prospect is rewarded with a nice gift as a thank you for attending. Ms. Beasley describes a campaign she ran for a cloud services technology company last year that resulted in 230 demo appointments being scheduled from a list of 1,300 target accounts.
Listen to this podcast here to learn more.
Read a case study about executing a successful Meeting Maker Campaign here.
About Beasley Direct and Online Marketing, Inc.
Beasley Direct and Online Marketing, Inc., is known for bringing the latest marketing strategies to online and direct marketing. Beasley provides services in inbound and outbound marketing including: content creation, email marketing, search engine optimization (SEO), print advertising, social media advertising, pay-per-click (PPC) advertising, website design, direct mail marketing, lead generation and nurture campaigns, and database management. Beasley Direct and Online Marketing, Inc., helps clients in both B2B and B2C marketing and is privately held and headquartered in the Silicon Valley suburb, Morgan Hill, California.
About MountainTop Data
MountainTop Data provides high-quality B2B lists, data scrub, and data appends. At our core we are a data technology and intelligence company, but what you see and what matters is that we're a service company. We provide data services that make our clients' campaigns more successful and jobs less stressful. We take complicated data tasks and make them easy for you. Our goal is to find out if you have a need for what we do and then to do the best job possible serving you.
Press contacts:
Laurie Beasley, President
Beasley Direct and Online Marketing, Inc.
[email protected]
Sky Cassidy, President
[email protected]
MountainTop Data
(818) 252-8140 x2788
www.MountainTopData.com