September 21, 2017

|

Comments Off

on Live Online PPC (Pay-per-Click) Certification Webinars Offered in October by the Direct Marketing Association of Northern California and the Online Marketing Institute
Date: September 21, 2017
Location: Morgan Hill, CA
Online PPC Webinars – Live Pay-per-Click Certification Webinar by the DMAnc and OMI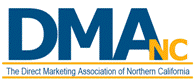 The Direct Marketing Association of Northern California (DMAnc) and Online Marketing Institute (OMI) are offering Live Online Certification webinars on PPC (Pay-per-Click) Advertising this coming October 20th and 27th. The two courses offered are:
Pay-per-Click Advertising Fundamentals: How to Get Started
(Friday, October 20th, 10:00 AM to 12:00 PM Pacific Standard Time)
As more and more companies are joining the competitive PPC marketplace, understanding how to use various aspects of the different search engines to differentiate your products is key. Google, Bing and other PPC providers are continually adding new features and options for pay-per-click advertising. This two-hour session will give you a solid foundation on the latest changes and opportunities. Learn more.
Advanced Pay-per-Click Advertising: Using Sophisticated Tactics and Tools
(Friday, October 27th, 10:00 AM to 12:00 PM Pacific Standard Time)
Google and the other search engines are offering much more sophisticated ways to target likely prospects and also re-target them after visiting your landing page. This session will help you develop more advanced campaign structures, mobile targeting and re-marketing. Learn more.
The DMA of Northern California was formed to educate, inform and provide networking opportunities for Direct and Online Marketing professionals in the San Francisco Bay Area.
We hold monthly luncheon meetings, workshops, periodic half-day seminars, and provide opportunity for the best in learning and job networking in the Northern California marketing community.
For More Information, Contact:
Laurie Beasley
Chair, DMAnc
President, Beasley Direct and Online Marketing, Inc.
408-782-0046 x21
[email protected]