November 10, 2017

|

Comments Off

on Three Live Online Training Certification Workshops on Web Analytics, Web Usability and WordPress Offered November through December by the Direct Marketing Association of Northern California and the Online Marketing Institute
Date: November 10, 2017
Location: Morgan Hill, CA
Live Online Training Certification Workshops in Web Analytics, Web Usability and WordPress Offered by the DMAnc and OMI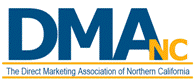 The Direct Marketing Association of Northern California (DMAnc) and Online Marketing Institute (OMI) are offering Three Live Online Certification Workshops on Web Analytics, Web Usability and WordPress. The workshop schedule is as follows:
Web Analytics: Moving the ROI Meter
(Friday, November 17th, 10:00 AM to 12:00 PM Pacific Standard Time)
Marketers are being tasked to report on web activities and interpret the results to management. This session will help you go beyond taking the top line approach and help you take full advantage of Google Analytics and other tools. This two-hour, intensive training will help you identify reporting goals and how to use web analytics to track and measure your success effectively. Learn more.
Web Usability: Maximizing the Visitors to Your Site
(Friday, December 1st, 10:00 AM to 12:00 PM Pacific Standard Time)
Once you've driven the traffic to your site, are you maximizing the value of it for your visitors? Too many sites have been developed over the years without a good, clear plan that leads visitors to what they are looking for. Learn more.
WordPress: The Smart Marketer's WordPress Workshop
(Friday, December 8th, 10:00 AM to 12:00 PM Pacific Standard Time)
In one session, get a better understanding of WordPress and what it can do for your business. Learn why over 74 million websites use the powerful WordPress CMS today, and the right or wrong reasons to use it for your business and marketing. This workshop skips technical jargon to share truths and myths about moving your site to WordPress. You'll gain real-world insights, tips and warnings important for marketing decision makers. Learn more.
The DMA of Northern California was formed to educate, inform and provide networking opportunities for Direct and Online Marketing professionals in the San Francisco Bay Area.
We hold monthly luncheon meetings, workshops, periodic half-day seminars, and provide opportunity for the best in learning and job networking in the Northern California marketing community.
For More Information, Contact:
Laurie Beasley
Chair, DMAnc
President, Beasley Direct and Online Marketing, Inc.
408-782-0046 x21
[email protected]
Summary
Event
​
Online Training Certification workshops in Web Analytics, Web Usability, WordPress and more.
Location
Increase your business ROI through a better understanding of how Web Analytics, Web Usability and WordPress can add to your bottom line.