March 7, 2019

|

Comments Off

on Join Laurie Beasley, President of Beasley Direct and Online Marketing, Inc., in Two Live Online Demand Generation and Lead Conversion Workshops
Date: March 7, 2019
Location: Morgan Hill, CA
Join Laurie Beasley, President of Beasley Direct and Online Marketing, Inc., in two Live Online Demand Generation and Lead Conversion Workshops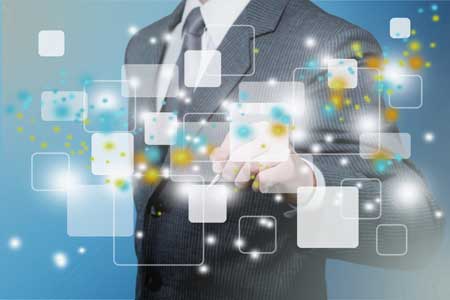 Laurie Beasley, President of Beasley Direct and Online Marketing, Inc., will be teaching two live online demand generation and lead conversion workshops for the Direct Marketing Association of Northern California.
Demand Generation and Lead Conversion Fundamentals
(Wednesday, March 27th, 10:00 AM to 12:00 PM Pacific Standard Time)
This course takes a fresh approach to demand generation, by helping you set goals with the Sales department, manage the touch points for lead qualification and optimize your communication channels for maximum success.
The pressure for B2B marketers is on. Modern B2B buyers have an increasing tendency and capacity to research purchasing decisions online long before they engage with Sales. They are empowered with information, and winning over modern B2B buyers requires organizations to revolutionize their marketing approach. To compound the problem, Sales teams demand higher quality "sales-ready" leads to hit their numbers. It can take 7 to 13+ big touches to generate a qualified sales opportunity. The marketer is on the hook to manage and deliver the sales qualified leads, and this session will help you deliver.
What you'll learn:
Challenges to demand generation
Defining a sales-ready lead
How to create a reverse sales funnel
Account Based Marketing
How many touch points are needed and how to manage them
Making a great offer
Using content to your best advantage
Multi-touch case studies
Advanced Demand Generation and Lead Conversion
(Wednesday, April 3rd, 10:00 AM to 12:00 PM Pacific Standard Time)
In this session, we'll look at how to make a comprehensive demand generation go-to-market plan. Discover the best list building and augmentation tactics. Learn how to approach lead scoring and nurturing. How to make marketing automation work for you and not the other way around. Finally, we'll discuss how to optimize each inbound and outbound marketing channel for B2B. Lots of case studies will be included in the course to support key points.
What you'll learn:
Making the go-to-market plan
Demand generation list strategies
Tools for determining buyer intent
Lead scoring best practices
Optimizing lead nurturing
How to make marketing automation work for you (and not the other way around)
What PPC, SEO and Social Strategies work best
How to optimize Email, Direct Mail and Telemarketing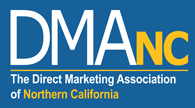 The DMA of Northern California was formed to educate, inform and provide networking opportunities for Direct and Online Marketing professionals in the San Francisco Bay Area and beyond.
We hold monthly luncheon meetings, workshops, periodic half-day seminars, and provide opportunity for the best in learning and job networking in the Northern California marketing community.
About Beasley Direct and Online Marketing, Inc.
Beasley Direct and Online Marketing, Inc., is known for bringing the latest marketing strategies to online and direct marketing. We provide services in inbound and outbound marketing including: content creation, email marketing, search engine optimization (SEO), print advertising, social media advertising, pay-per-click (PPC) advertising, Amazon Marketing Services (AMS), website design, media planning/public relations, direct mail marketing, lead generation and nurture campaigns, and database management. We help clients in both B2B and B2C marketing and are privately held and headquartered in the Silicon Valley suburb of Morgan Hill, California. For more information, go here.
For More Information, Contact:
Laurie Beasley
Chair, DMAnc
President, Beasley Direct and Online Marketing, Inc.
408-782-0046 x21
[email protected]