Beasley Hired as Website Design Company for ParaLosNiños.org
Beasley Hired as Website Design Company for ParaLosNiños.org
Project Details
Client
Para Los Niños.org
Project Description
Para Los Niños hired Beasley as their Website Design Company
This site needed a website design company to:
refresh the existing site while maintaining seamless connection to the organization's Donor management system
providing information about programs and services in English and Spanish
ease of fundraising support
and increasing awareness of the organization among local influencers.
Start meeting your website design goals by contacting a Beasley website design expert today.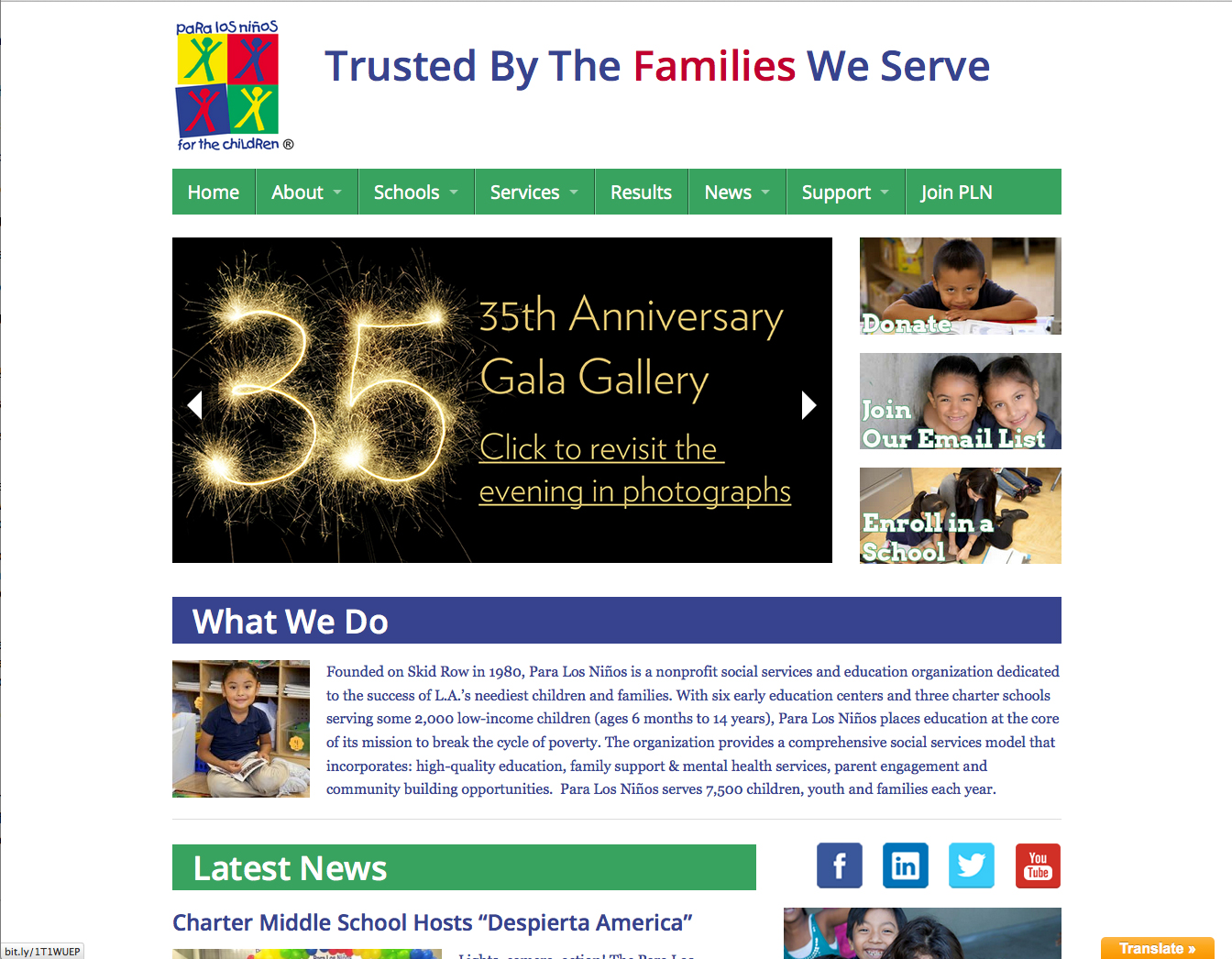 Web strategy and design by team member Carlos Perez.