Non-Profit Website Design for San Dimas Sheriff's Boosters
Non-Profit Website Design for San Dimas Sheriff's Boosters
Project Description
Non-Profit Website Design Client – San Dimas Sheriff's Boosters
This site provides a web presence for the Booster's 20-year-old local community organization.
Site redesign goals included:
Informing current members and community of upcoming events
recruiting new booster members
and, raising community awareness of the organization's functions.
How can Beasley's website design team help your non-profit organization raise funds, organize community events and recruit new members? Call us today.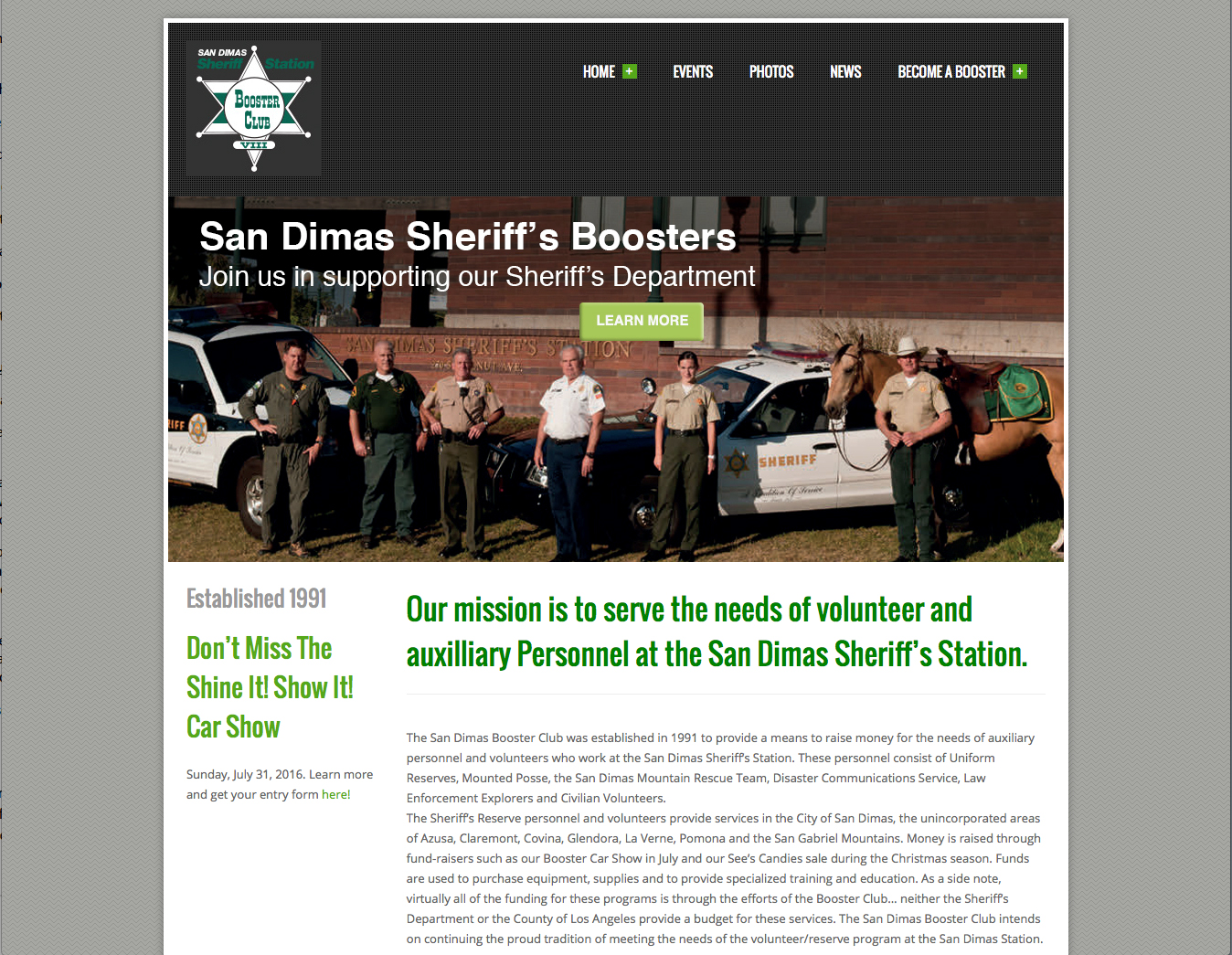 Web strategy and design by team member Carlos Perez.