DarkHorse Telemedicine Hired Beasley as their Veterinary Website Design Team
DarkHorse Telemedicine Hired Beasley as their Veterinary Website Design Team
Project Description
Veterinary Website Design Client, DarkHorse Telemedicine
The site needed to replace a non-responsive legacy design that was cumbersome to use by its veterinarian subscriber base.
Site redesign goals:
Deliver a clearer, more intuitive interface for current users
provide information about their telemedicine offerings and case studies.
Are you a veterinary medical care professional who's website isn't meeting its goals? Contact a Beasley website design expert who can help you meet and exceed your goals. Call today!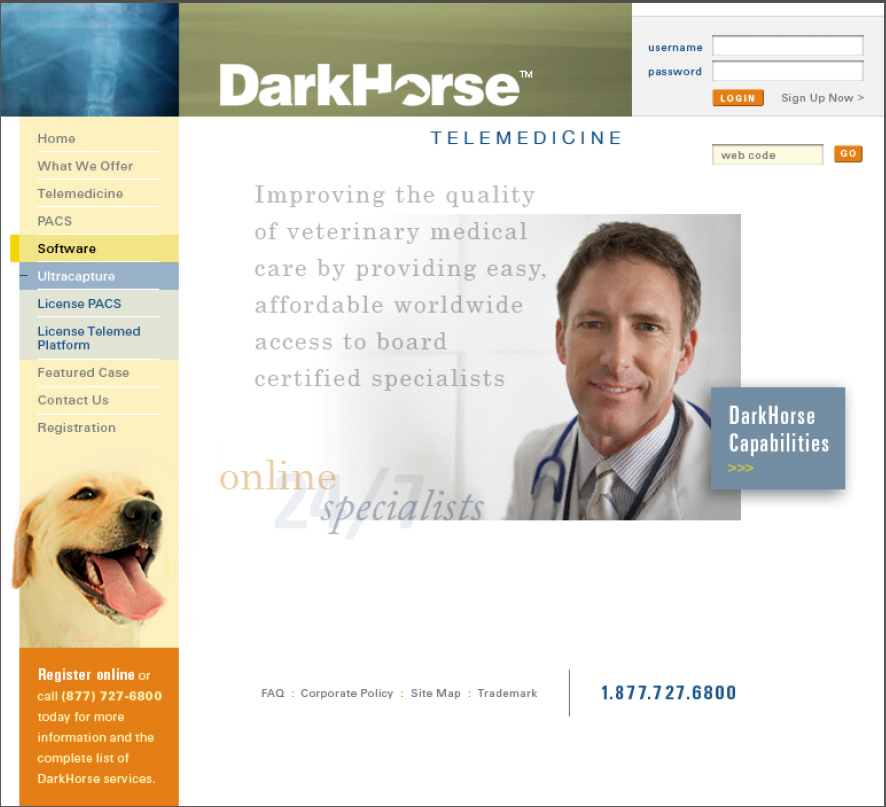 Web strategy and design by team member Carlos Perez.