Website Redesign Agency for CSRSI Consulting
Website Redesign Agency for CSRSI Consulting
Project Description
Beasley as CSRSI Consulting's Website Redesign Agency
The site needed to replace a non-responsive legacy design that did not showcase the volumes of videos and content available to site visitors. The client needed a solution that would provide ease of maintenance and updates.
Site redesign goals:
raise awareness of CSRSI capabilities and experience
generate interest from prospective clients.
Do you need an experienced website redesign agency to increase your site's traffic, leads and sales? Contact a Beasley expert today!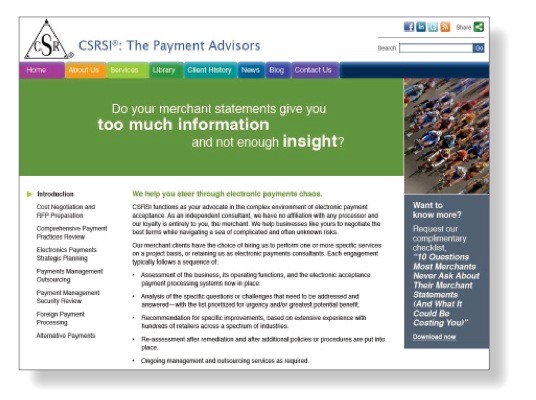 Web strategy and design by team member Carlos Perez.