Veterinary Web Design Client: VCA Specialty Veterinarians
Veterinary Web Design Client: VCA Specialty Veterinarians
Project Description
Veterinary Web Design Client, VCA Specialty Veterinarians
The site replaced a non-responsive legacy design that could not support the client's 17 regional practices.
Site redesign goals included:
providing ease of expandability
generating interest from referring veterinarians
providing physician bios and specialty medical information to professionals and their patients.
Is your veterinary practice website not meeting your goals? Let a Beasley website design specialist help you meet and exceed your goals. Call us now!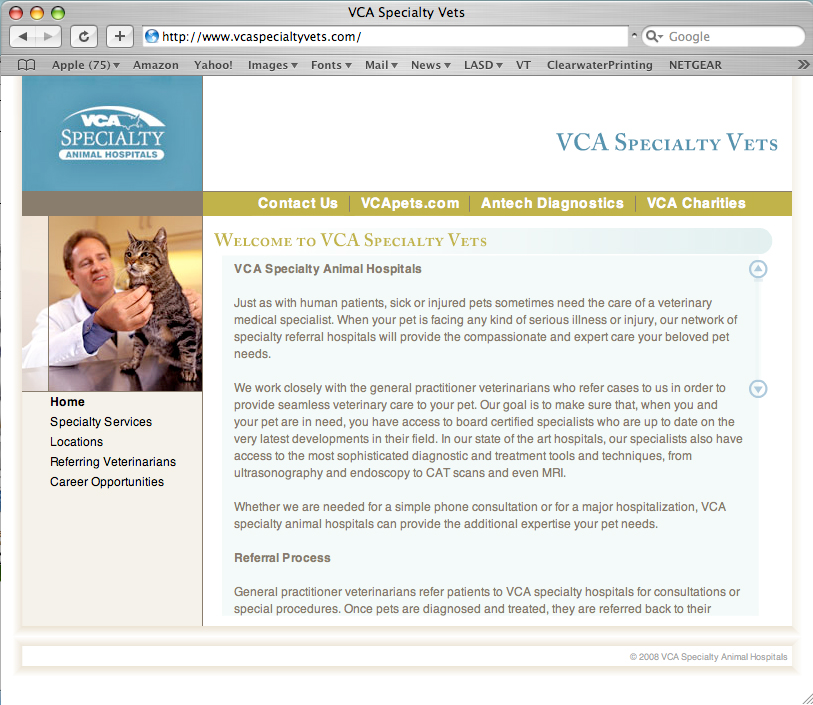 Web strategy and design by team member Carlos Perez.