Project Description
We Created a Winning Print Ad for Anritsu's Cell Provider LTE Test Equipment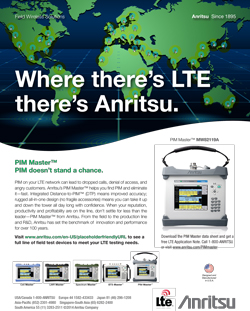 Anritsu's test equipment helps cell providers test signals for problems that cause dropped calls and denial of access, resulting in angry customers. This ad shows how Anritsu's PIM Master is the new de facto standard and no cell provider should settle for less than the worldwide leader.
Do your print ad campaigns need a boost? Our seasoned print advertising marketing professionals can provide it. Contact us now and get a free consultation.
Get a FREE PPC Audit (learn more).
Get a FREE SEO Audit (learn more).