Project Description
Anritsu's Broadband Brochure Ad Highlighted its role in bringing High Speed Communications to Rural America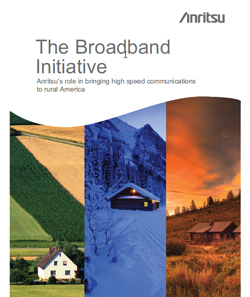 Through the American Recovery and Reinvestment Act of 2009, $7.2 billion was made available to expand broadband access to unserved and underserved communities across the United States. Anritsu asked us to develop this brochure to explain how their test equipment is playing a big part in the roll out of new cell and internet service across the country.
Our content creation team can create brochures that reach and engage your target audience. Contact us now and get a free consultation.
Get a FREE PPC Audit (learn more).
Get a FREE SEO Audit (learn more).