CSRSI Lodging Magazine Print Ad
CSRSI Lodging Magazine Print Ad
Project Description
We Created a Magazine Print Ad for CSRSI Offering a White Paper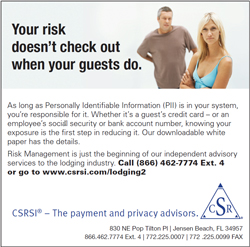 CSRSI (now https://csrps.com/) advises the hospitality industry on privacy and risk management. This ad offers a white paper on how to manage personally identifiable information (PII).
Do your print campaigns need a boost? Our seasoned print marketing professionals can provide it. Contact us now and get a free consultation.
Get a FREE PPC Audit (learn more).
Get a FREE SEO Audit (learn more).