April 1, 2014

|

Comments Off

on Laurie Beasley to Teach Online Course for the National DMA.
April, 2014
MORGAN HILL, CA
News Facts: will be teaching a six-week, live online course on Demand Generation & Lead Conversion for the National Direct Marketing Association starting May 2, 2014. Register now.
The pressure for B2B marketers is on. Modern B2B buyers have an increasing tendency and capacity to research purchasing decisions online long before they engage with Sales. They are empowered with information, and winning over modern B2B buyers requires organizations to revolutionize their marketing approach. This course will help today's B2B marketer set goals with the Sales department, manage the touch points for lead qualification and optimize communication channels.
Practical challenges will be addressed, such as:
Challenge: Did you know? On average, it takes 6.8 people to make a decision in a 100 person company. The buying committee is changing marketing.
Solution: Learn how to segment your lists and craft messages to better target decision makers during this six-week course.
Challenge: Sales teams demand higher quality "sales-ready" leads to hit their numbers. It can take 7 to 13+ big touches to generate a qualified Sales opportunity. The marketer is on the hook to manage and deliver qualified leads.
Solution: We'll discuss what marketing automation can do to help the process, and more importantly, how to make it fit in with your strategic goals.
Challenge: Is lack of resources your go-to excuse for lack of effective lead generation campaigns and qualified leads?
Solution: We'll also talk about the analytics and reporting needed to track your efficiency and adjust resources.
Join Laurie Beasley from the comfort of your own desk, for an interactive, hands-on 90 minutes filled with case-studies, six Fridays, beginning May 2nd through June 13th to gain the skills you need to meet your strategic goals. Register now.
Instructor Bio: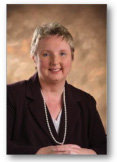 Laurie B. Beasley
Laurie B. Beasley is co-founder and president of Beasley Direct Marketing, Inc., a Silicon Valley direct marketing agency that has managed search, email, online, and demand generation campaigns for over a hundred companies. Ms. Beasley serves as president of the DMA Northern California Chapter.
About us:
Beasley Direct Marketing, Inc. (www.BeasleyDirect.com) is known for bringing the latest marketing strategies to online and direct marketing. Beasley Direct provides services in email marketing, search engine optimization, social media, pay-per-click (PPC) advertising, website design, media planning, direct mail marketing, lead generation and nurture campaigns, and database management. Beasley Direct Marketing, Inc. helps clients in both B2B and B2C marketing. Beasley Direct Marketing is privately held and headquartered in the Silicon Valley suburb, Morgan Hill, California. For more information, go to www.BeasleyDirect.com or call Laurie Beasley, President, at 408-782-0046 x21 or email lbeasley@beasleydirect.com.