How We Increased Freed Associates Organic Search Traffic 10% within a Few Months
How We Increased Freed Associates Organic Search Traffic 10% within a Few Months
Project Description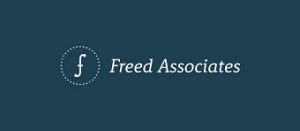 Freed Associates is a California-based consulting firm comprised of a team of experts who work exclusively in healthcare.
The website is updated almost weekly with original content written by Freed consultants on trends and topics in healthcare management. Unfortunately, before we began work for Freed the website was not being updated with appropriate meta data. We conducted extensive keyword research and remedied this situation. We immediately began to see improvements in organic search traffic, which will continue to grow over time.
An increase in organic search traffic can increase your leads, sales and revenues. How can Beasley's experts increase your businesses revenues through improved organic traffic? Call us now.