How We Implemented Email Marketing and Lead Qualification Telemarketing for SAVVION
How We Implemented Email Marketing and Lead Qualification Telemarketing for SAVVION
Project Description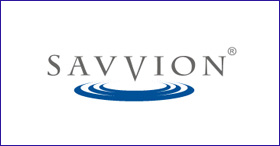 Savvion offers business process management software solutions and services for companies and enterprises. Before we arrived, Savvion didn't have an email marketing or marketing automation system in place. We assessed their needs and given their budget and staffing constraints, we advised that an easy-to-learn email sending platform would serve their needs rather than the expense of a complex marketing automation set up.
We implemented ExactTarget (part of the Salesforce Marketing Cloud) and interfaced it with their Salesforce account. We also did the copywriting and design on a multi-touch account based marketing campaign — and we brought in telemarketing to follow up on inbound leads and to call non-responders. This process helped to generate 30 qualified sales opportunities per month, which exceeded their goals by 100%. We also trained internal marketing and sales staff on how to use ExactTarget, and designed custom reporting dashboards from Salesforce to meet the executive teams' needs in evaluating the marketing to sales pipeline.
Are you planning on implementing an email marketing or marketing automation system? Our experts will develop and implement a system based on your needs, budget and staffing constraints. Call and speak with a Beasley expert today.