How We Created a New eGuide from Online Webinar Content for Heat Software
How We Created a New eGuide from Online Webinar Content for Heat Software
Project Description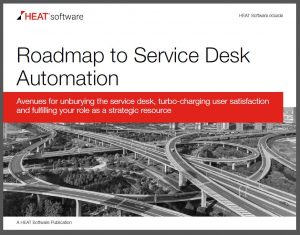 Heat Software empowers IT, HR, Facilities, Customer Service and other enterprise functions to simplify and automate their business processes to improve service quality, while managing and securing endpoints to proactively detect and protect against threats to business continuity.
Heat's marketing department is responsible for developing qualified sales leads, and in order to do so produces quality thought leadership webinars and guides to attract qualified buyers. They had an inventory of recorded webinars with excellent content, and we were tasked with turning webinar content into engaging eGuide content.
Is your online eGuide content engaging and helping attract sales leads? If you need totally new content or some tweaking our experts can make the difference that increases sales leads. Call us today.