Ecommerce Website Design Client PeachDirect
Ecommerce Website Design Client PeachDirect
Project Description
Beasley's eCommerce Website Design Client, PeachDirect
This ecommerce site needed to sync with an Oracle inventory database so that prices and inventory would automatically update as product offerings changed. Design goals included:
generating sales
providing product information
generating new credit accounts.
Do you need experts to meet your eCommerce website goals? Beasley's experienced team can not only meet, but exceed your goals. Call us now.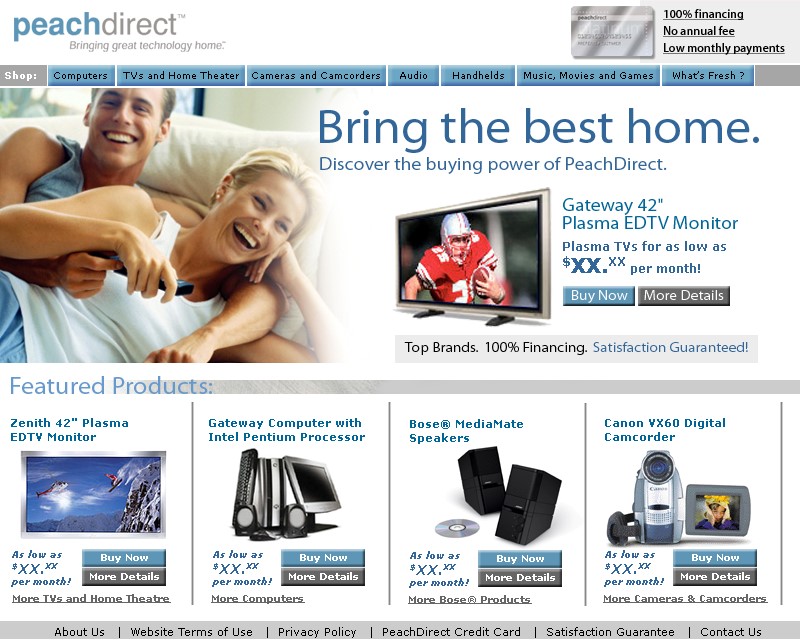 Web strategy and design by team member Carlos Perez.