Project Description
Print Ad for Anritsu: Anritsu Asked us to Highlight SiteMaster's Long Battery Life & Portability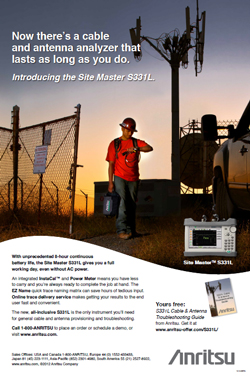 Anritsu wanted to highlight the long battery life and portability of their SiteMaster TM instrument. Which found us on top of a mountain at dusk for a photo shoot at a cell tower to exemplify the long working day the SiteMaster will endure away from AC power and in tough-to-reach places.
Get a free consultation from our print advertising experts. Contact us now.
Get a FREE PPC Audit (learn more).
Get a FREE SEO Audit (learn more).