Project Description
How We Helped First Northern Bank Expand its Mortgage Business Using Google AdWords and the Google Display Network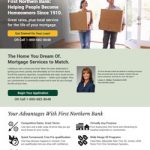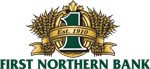 First Northern Bank is the Sacramento Region's local leader in small-business and customer mortgage lending. We were tasked with greatly expanding the new mortgage loan business. We did the copy writing, design and programming on a set of unique landing pages, and then we launched Google AdWords and the Google Display Network, bringing in dozens of new loan applications each month.
Is your loan application campaign not meeting goals? Contact us now.
Get a FREE PPC Audit (learn more).
Get a FREE SEO Audit (learn more).
Summary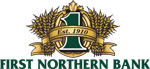 Service Type
Landing page optimization
Provider Name
Beasley Direct and Online Marketing, Inc.
,
Telephone No.408-782-0046
Area
Description
First Northern Bank is the Sacramento Region's local leader in small-business and customer mortgage lending. We were tasked with greatly expanding the new mortgage loan business. We did the copywriting, design and programming on a set of unique landing pages, and then we launched Google Adwords and the Google Display Network, bringing in dozens of new loan applications each month