How We Helped Data Managers "Survive" Their Backups
How We Helped Data Managers "Survive" Their Backups
Project Description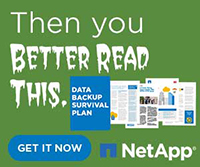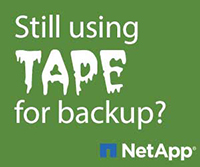 Backup to tape was a great technology in its day. But our client, NetApp, helps data managers avoid the many pitfalls of tape and "survive" their backup using the cloud.
This online banner ad campaign promoted a Data Backup Survival Plan that included a kit of fact sheets, case studies and Q&A we put together to arm data managers with the information they need to survive their critical data backups. This campaign accompanied a targeted account based marketing campaign that included email and telemarketing to key accounts in the public sector.
Are there barriers you're trying to overcome to market your product? Beasley's content, print and online advertising teams can create and implement a strategy that places your product in your customer's comfort zones. Call us today.